Mahón or Maó in Catalan is the public administration centre of Menorca. Menorca, a member of the Balearic Islands, belongs to Spain. It lies in the western region of the Mediterranean Sea. You can gain plenty of experience in this town thanks to its long history. Actually, it is a popular tourist paradise; though, not so crammed like Mallorca or Ibiza. There are many beaches, monuments and superb entertainment facilities in Maó-Mahón and 15 kilometres around. The island is listed as a UNESCO Biosphere Reserve due to its intact flora and fauna. Are you ready for challenges? Then we give you some guidance on what to do in Maó-Mahón.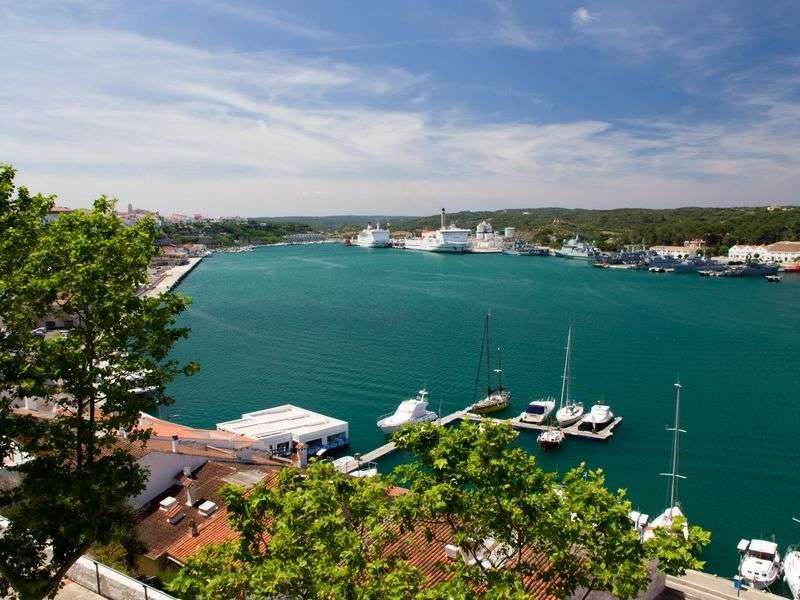 The main points of the article are the following:
What to do in Maó-Mahón: Some tips for sightseeing
Maó-Mahón is a culturally diverse town, full of life. Its history is also very exciting. The Carthaginians conquered the aboriginals building ancient megaliths and founded towns. After it was under the governance of Romans, Visigoths and Arabians. Then Moors, British, Dutch and French occupied it, finally, in 1802, it became the jewel of the Spanish crown. As a consequence, the town has melted various cultural features in one pot. Now you can read a short description of the town and get some tips on what to do in Maó-Mahón.
Take a stroll in the harbour!
The size of the harbour of Maó-Mahón is world-famous. It is 6 km long and at least 900 m wide. Its depth can even reach 30 metres or more. The harbour lies in a natural fjord having formed in the Miocene era. Navies were deployed here and there was a military hospital on the island too. Moreover, excellent restaurants and bars await you with mouth-watering dishes and drinks. Consume a light dinner or a glass of wine while watching the yachts swinging next to each other.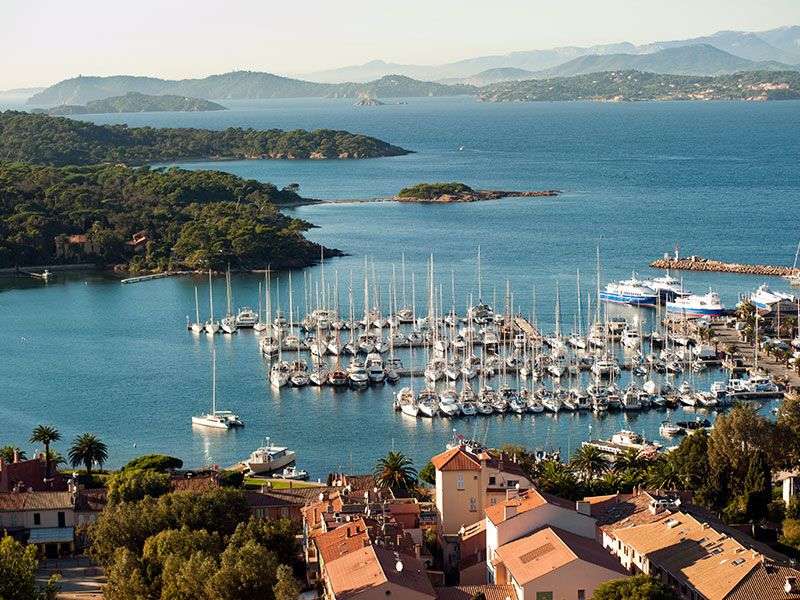 Shopping on the local market
In front of the square of the baroque Claustre del Carme, you can encounter a market. There are vendors selling local handicraft products, fresh vegetables, fruit and fish. Choose handmade jewellery, dress or ornament! Purchase from locals to prepare an authentic Mediterranean dinner! Mercat de Peix is another traditional market in the town. It is specialized in sea fruit. Previously fishermen sold their fresh catch in the harbour, but now there is a separate building for them. You can buy from them tuna, sardine, lobster, shrimp or octopus.
Take a seat in a local taverna!
The city abounds in pleasant pubs and bars. You can try the traditional drink, the Menorcan gin, in many places. It is a grape distillate flavoured with juniper berry. There is a distillery and winery on the island if you are willing to taste these fine drinks. Owing to the microclimate and Calcium-rich land of the island it is ideal for viticulture and producing extraordinary wines. For instance, Binnifadet Chardonnay can be found on the wine list of the world's best restaurants.
Explore the island's gastronomy!
Menorca abounds in culinary specialities. As a matter of fact, you can try traditional dishes made from local ingredients in every restaurant of Maó-Mahón. One of the most famous specialities is Queso de Mahon, a matured cheese. Hundreds of farms raise cows and produce different dairy products. Actually, the salty sea wind flavours these delicious cheese wheels. If you are a sea fruit lover, this is your destination. Lobster stew is one of their typical meals prepared with tomato, paprika and a lot of garlic. They make small meatballs from codfish and pour them with a white sauce. Furthermore, the dried sausage is also fine, which is a great ingredient for hotpots. Regarding dessert, try bunuelos, a filled doughnut. Pudin de requesón is a baked cottage cheese pudding served with raisin and pine nut. All in all, you won't starve in Maó-Mahón.
Sightseeing
Start your trip at the heart of Maó-Mahón on the Plaza de Espana. Visit the 14th-century-old Santa Maria Church on the main square. As far as it is concerned, it was renovated in Neo-Gothic style. A more than 200-year-old organ placed on the gallery is used on Holy Masses. Today the cloister of the Sant Francesc Church, which was built by Franciscans, houses the Menorcan Museum. It is also worth walking on the island of Illa del Rei in the bay. There are the ruins of an old Christian basilica and an 18th-century-old British military hospital. You can enrol on guided tours around historical monuments. Talayot de Torello lies not far from Maó-Mahón. There are the ruins of burial sites and temples built from huge rocks about 4000 years ago. After sightseeing go shopping to the best shopping street in Maó-Mahón, Carrer Nou. Colourful boutiques and cafés welcome their visitors.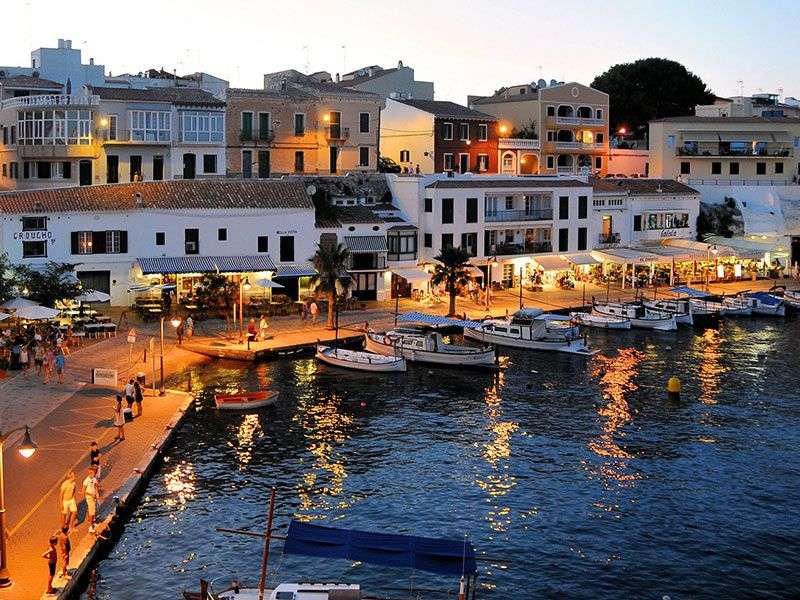 Best things to do in Maó-Mahón: Natural wonders
The biggest part of the island is an untouched area. Virgin beaches attract flocks of tourists. Gorgeous coves, olive trees and the national park enchant everybody. For nature lovers let's see the best things to do near Maó-Mahón.
Camí de Cavallas
Camí de Cavallas, an ancient coastal path for horse riders, takes you around the island. The path has several stops with accommodation facilities divided for daily trips. You can take a one-day trip in the vicinity leaving from Maó-Mahón. You will find Es Grau in about 10 kilometres from the town. This is the centre of the biosphere reserve and the national park. You can take part in guided tours and watch for rare endemic species. There are lagoons, temporary lakes, sand dunes and a gorgeous marsh world.
Cala Rafalet Beach
This beach stretches 7 kilometres from Maó-Mahón. It is an intact, narrow, rocky cove. There is a rich fauna, and you can explore the underwater world in the crystal-clear sea. It is not so popular, rather tranquil. Moreover, it is an excellent destination for snorkelling and diving.
Sa Mesquida
Sa Mesquida lies 8 kilometres from Maó-Mahón. A 60-metre high hill emerges next to this fabulous fishing village where you can have a great view of the land. At the end of the beach, there is a 300-year-old British watch-tower. The shore is covered with golden sand, the water is crystal-clear.
Monte Toro
The island's highest point emerges 24 kilometres from Maó-Mahón. A wonderful path takes you to the top of the mountain where you can find a 17th-century-old Gothic sanctuary. There is a breath-taking panorama up there. In clear weather the whole island is visible.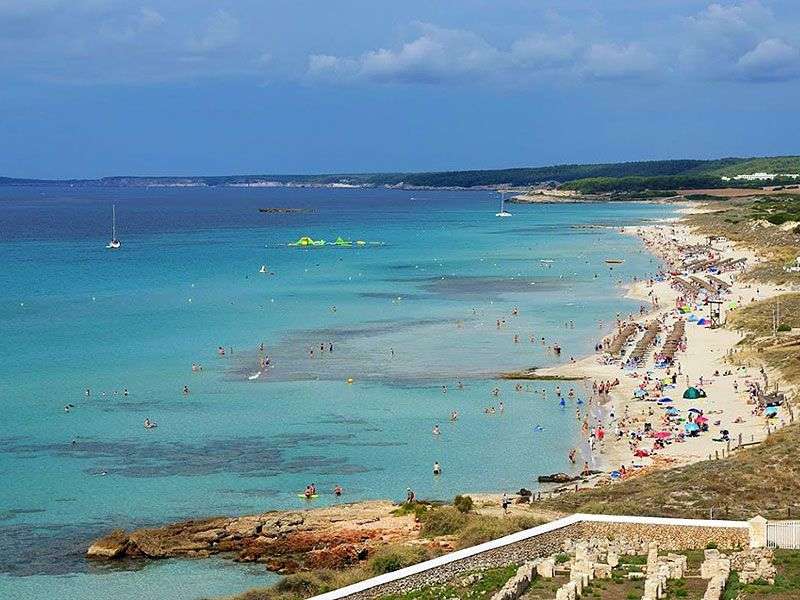 What to do in Maó-Mahón: A day in the town
There are many things to do in Maó-Mahón, so we will help you how to spend a day there.
A day in Maó-Mahón
After being awake consume a delicious churro on the Plaza de Espana next to the El Romero restaurant. This is a kind of long doughnut dipped into hot chocolate. After breakfast walk on the main square, visit the cathedral and the Iglesia del Carmen. Buy some local handicraft on the square beside the Carmelite cloister. For lunch choose the El Rais restaurant in the harbour which serves excellent rice courses. The restaurant looks onto the harbour so you can enjoy your meal in a picturesque landscape. In the afternoon lie down on the beach of Punta Prima, 15 kilometres on the north. The beach is marvellous, the water is crystal-clear. After swimming go to a beach restaurant. Watch the peaceful sea with a cocktail in your hand; and when evening arrives, return to town. Buy a ticket for an opera in the Teatro Principal, Spain's oldest opera house.
The above article has shown you the best things to do in Maó-Mahón. This is the centre of Menorcan life and the soul of the town. You can explore the whole coastline from here. In Europe, it is rare to find such virgin shores and miracle landscapes in the same place. Do not hesitate; plan a trip to Menorca until it stays magical! Read more if you plan sailing in Maó-Mahón or rent a boat in Mao Mahon.