However, Naples is more well-known and popular, Salerno is also a great destination to visit. Not just its vicinity near the Amalfi Coast is beautiful, but its architecture, gardens and promenades are also outstanding. What to do in Salerno? Let's check what extraordinary opportunities are waiting for you here.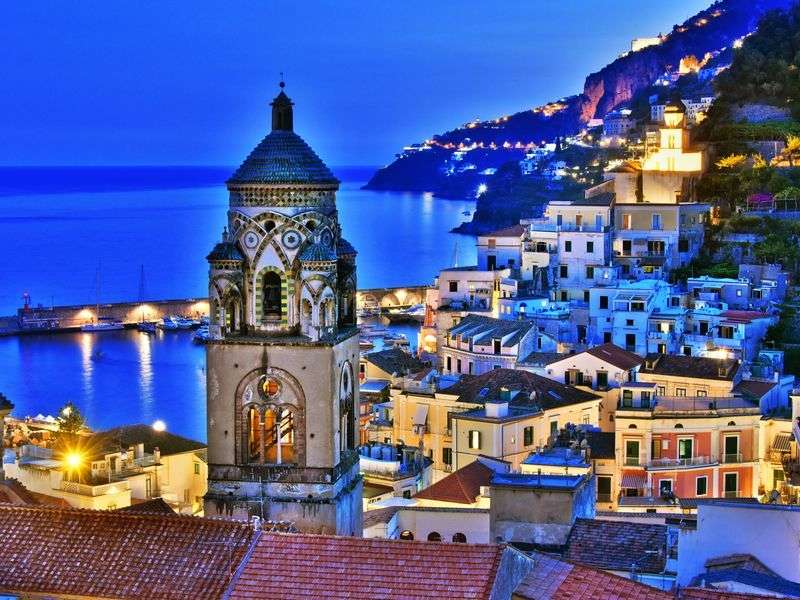 The main points are the following:
What to do in Salerno? Explore natural beauties!
Lungomare Trieste
Salerno possesses a marvellous shore. Lungomare Trieste, Salerno's well-maintained promenade is about 1 km long. It commences at Piazza della Liberta toward the direction of Porto Turistico. This wonderful promenade is surrounded by rare palm trees. The colourful flowers, trees with shade and nice benches can enhance your mood. Also, the statues and fountains make it more beautiful.
Villa Comunale di Salerno
It is located in the heart of the Old Town, next to the port. This beautiful garden offers an excellent spot for relaxation with interesting statues and monuments. There are exotic trees in diverse colours and a small lake with fish. Anyway, Villa Comunale built-in the 19th century used to be the garden of the former Town Hall. Nowayads events take place here.
Giardino della Minerva
Minerva's Garden is located in the heart of the old town of Salerno, on the brink of the Castle District. This gorgeous place combines the features of a botanical garden and a public park. In the middle, there is a footpath leading through the park. The terraces are all separated where many plants grow, including herbs too.
Parco del Mercatello
It is Italy's largest park. It lies on the Eastern part of Salerno in the outskirts of the city. This 10-acre area is a beloved place by locals and tourists alike. There is a lake surrounded by various colourful plants, a Mediterranean garden and a fruit garden with lemon and lime trees. It hosts many cultural events.
Parco del Mercatello
For nature lovers, Salerno is an ideal vacation spot. It offers four hiking routes: Sentiero Natura, Sentiero del Falco, Sentiero del Bosco and Sentiero dei Due Golfi. You can read leaflets about the region's flora and fauna.
Programmes and entertainment facilities
If you want to enjoy a pleasant vacation, there are wonderful beaches in the city and its vicinity. Do you want to explore its neighbourhood? Then choose one of Salerno's hiking routes and marvel at its natural wonders.
Or rather entertainment? An ideal place could be the Black Roses Irish Pub. It can be found near Forte La Carnale. It is not just one of the most popular pubs, but there is also a cool atmosphere. The staff is friendly recommending high-quality beverages at affordable prices.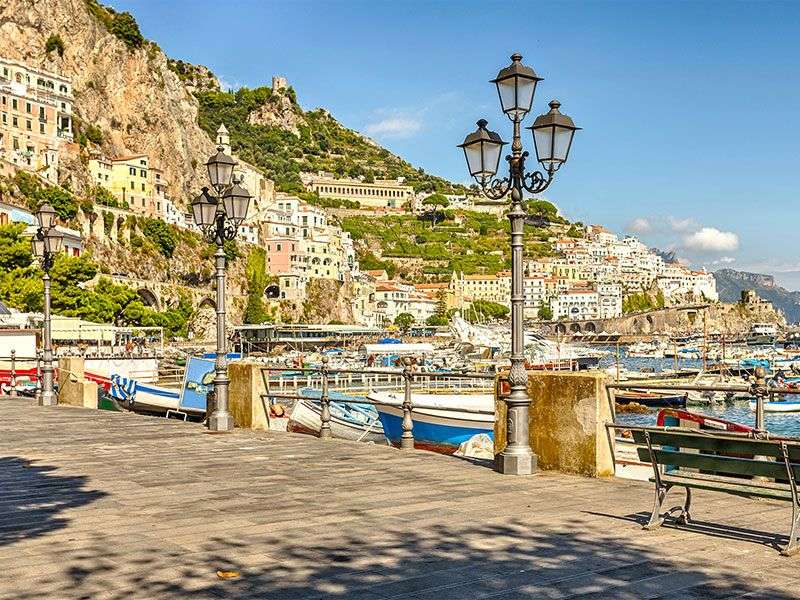 Things to do in Salerno: Beaches and spas
Numerous cosy beaches lie along with Salerno. The largest and easiest accessible is La Baia Beach. Its length is 400 m with dominantly sandy shores offering diverse water sports facilities. The other good choice is La Crespella Beach which looks on a 16th-century-old tower.
If you prefer thermal baths, there are two important centres in the province. Beyond relaxation facilities, special illnesses are treated in the Contursi Terme and the Montesano sulla Marcellana baths.
Sailing in Salerno
If you are a fan of water sports, you are definitely in the right place. Diving, surfing, sailing and canoeing are all waiting for you. Would you also like to explore other sights of this wonderful landscape? Rent a yacht and visit the picturesque settlements of the Amalfi Coast.
Dip in the local gastronomy!
Regarding cheese, the most well-known is mozzarella di bufala around Salerno. Tenuta Vannulo farm is not a far cry from Paestum. Here you can get an insight into the cheese production process, and watch buffaloes. Try their dairy products ranging from chocolate, yoghurt to gelato.
Excellent restaurants
The cuisine of Salerno is also famous. Cicirinella is one of the best restaurants in the city. As you would expect, it is of premium quality and provides an excellent atmosphere. It is just a few-minute walk from the Cathedral and the Provincial Archeological Museum. You can choose from a wide range of home-made Italian meals. Moreover, the service is excellent and the prices are affordable.
Forte La Carnale built-in the 16th century used to play a significant role in the city's defence. There is an amazing view to Salerno and the Amalfi Coast from the fortress lying on the top of a hill. Nowadays exhibitions are held here accompanied with a great restaurant. Do not miss it during your stay in Salerno.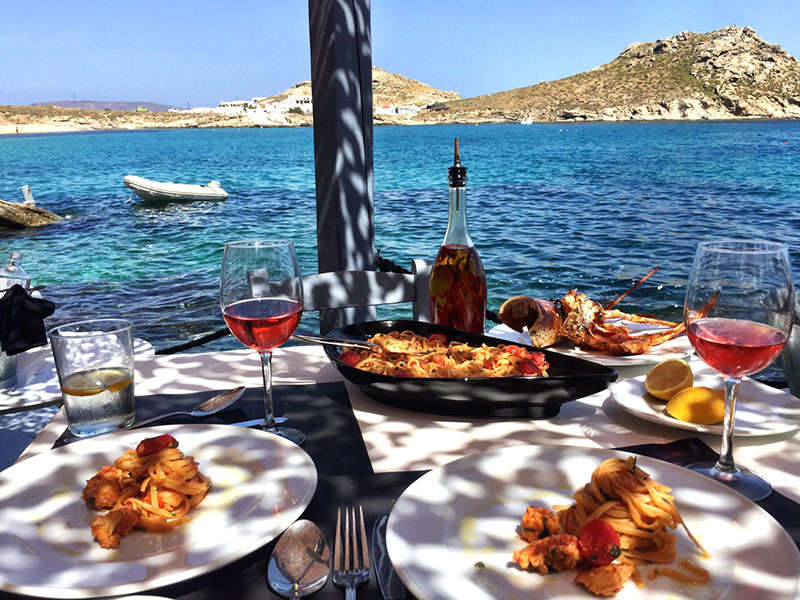 As you have read, Salerno is rich in impressive natural wonders and cultural heritage as well. Whether it is about a pleasant relaxation or an active outdoor holiday, there are plenty of opportunities to choose from. Read more if you plan sailing in Salerno or boat hire in Salerno.