The south Dalmatian town is in the western part of the island of Korčula. It boasts an important archaeological site and a well-equipped marina. The nearby island of Proizd is famous for its award-winning beach. What to do in Vela Luka? Choose from the following holiday activities!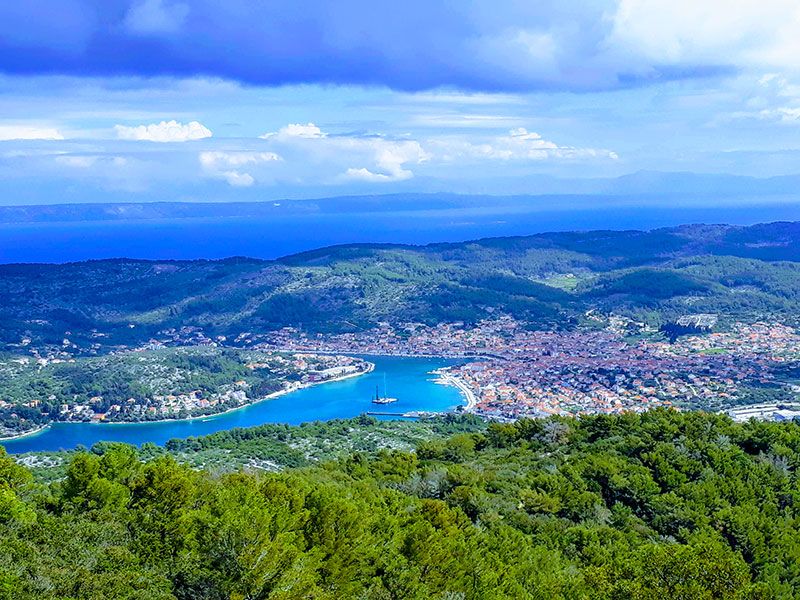 This article gives you an overview of the following topics:
Things to do in Vela Luka: The most beautiful beaches
Poseidon beach is perfect for families with small children. If you are visiting, try snorkelling and diving. The small island of Proizd is only a half-hour boat ride from Vela Luka. There are several great beaches there, like Batalo, which was awarded the title of the best beach in 2007. It has a white sandy coast with turquoise water.
Are you craving a delicious meal? Located next to the small marina, Proizd restaurant offers local delicacies and international dishes as well. The pleasant, Mediterranean setting is also ideal for a refreshing drink or cocktail. Many hiking trails lead to Bili Boci beach. It is popular among locals and tourists as well. The beach offers wonderful views over the island of Hvar and the open sea.
What to do in Vela Luka: Nature activities
Vela Spila cave
The cave is located on the southern side of Pinski Rat Mountain, above Kala Bay. It is one of the most valuable archaeological sites in Europe, where excavations have been carried out since 1974. The cave is 30 m wide and 50 m long. It consists of one big, oval chamber. Excavations have uncovered a number of ceramic objects, tools and bones. These finds prove that the cave had been inhabited in the early Stone Age, but only partly inhabited in the Iron Age and Bronze Age. In addition, there is evidence of Greek, Roman and Byzantine presence as well. You can discover these valuable artefacts in the local museum.
Ošjak island
Just like Proizd, Ošjak is a small island near Vela Luka. It is only a 10-minute boat ride away. There are no tourist attractions here, so it is an ideal place if you need some peace and quiet. Visitors call it the Island of Love. It is characterised by an undisturbed natural environment: the small paths lead to the beaches surrounded by pine forests.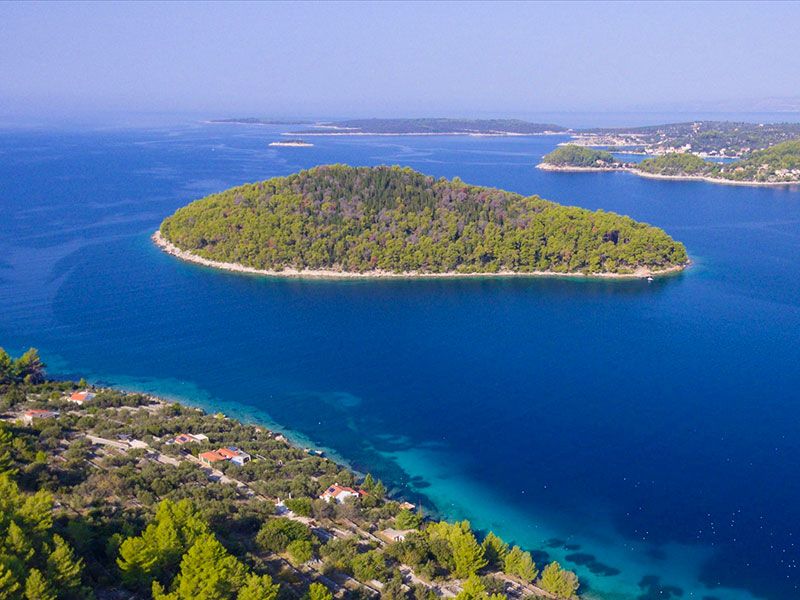 Visit the landmarks of the town!
Parish Church of Saint Joseph
The most important cultural landmark of Vela Luka is the Parish Church of Saint Joseph. It was built-in 1848. The bell tower was finished later, in 1871. The church was built thanks to Petar Joković who had asked Ferdinand I., the emperor of Austria and king of Hungary to contribute to the construction.
Cultural Centre
Vela Luka has given many exceptional musicians, artists and craftsmen to Croatia and the world. The Cultural Centre is next to the Parish Church of Saint Joseph. There is also a gallery, a museum and a library in the building. You can discover archaeological collections, art and sculpture exhibitions. In addition, you can see boat models carved in olive wood that take decades to finish.
Traditions and events in Vela Luka
January is the peak for the winter season, during the carnival. This time of year, there are costume parties in Vela Luka until February. The carnival ends with a parade when everyone goes in a procession through the town centre of Vela Luka.
You can watch several choreographies from kumpanija groups in time of church and national holidays. The most famous celebration is on March 19th every year, on St. Joseph's day, who is the patron saint of Vela Luka. The summer period starts on June 24th, on St. John's day. It is celebrated by a boat race in the bay of Gradina, opposite the town centre. There are many festivals during the summer season, such as Fishermen's Night, exhibitions and pop and classical music concerts.
Gastronomy of Vela Luka
Offering a wide range of culinary experiences, Vela Luka attracts tourists with local and international dishes. Moreover, in addition to the masterpieces of traditional Dalmatian cuisine, you should try the quality wines. One of the most popular restaurants is Konoba Bata. This place has wonderful views over Vela Luka. Konoba Bata is characterised by great service, excellent seafood dishes and you can try the famous Posip Cara white wine. Another great choice is Pod Bore, which has a long tradition, dating back to 1973. They offer seafood and meat dishes, pizzas and homemade bread.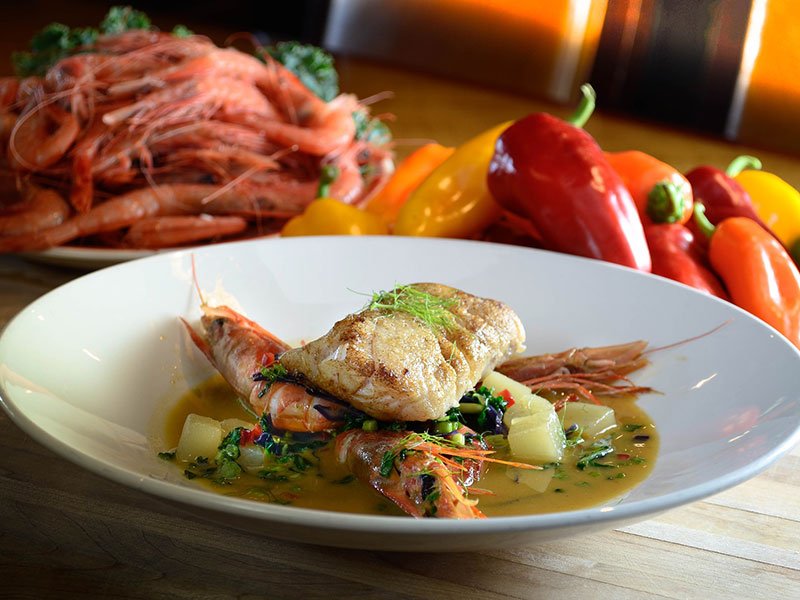 In this article, we have introduced the best holiday activities available in Vela Luka. If you are sailing here, discover the area rich in natural beauties, and visit the beaches that are perfect for swimming. Read more if you plan Vela Luka sailing or rent a boat Vela Luka.