The idyllic Porto Pozzo and the surrounding area is a great place for relaxation. In addition to the excellent hiking trails, you can explore the popular holiday resorts of the nearby Costa Smeralda, or you can visit the stunning La Maddalena Archipelago. What to do in Porto Pozzo? In this article, we will show you the best holiday activities you can choose from in this little Sardinian town.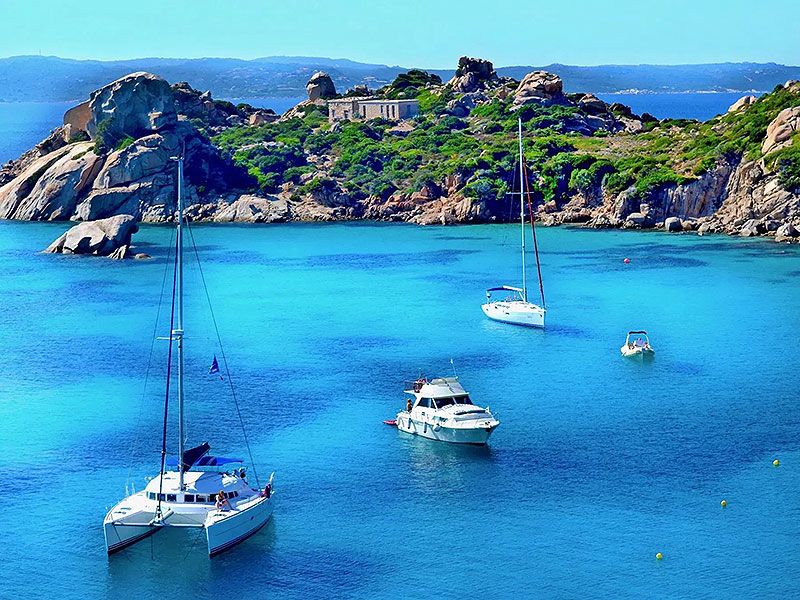 This article gives you an overview of the following topics:
Things to do in Porto Pozzo: Great beaches and water sports
The 330 metres long Porto Pozzo Beach has shallow waters, therefore it is perfect for families with small children. The beauty of the beach is enhanced by Mediterranean shrubs, and the Coluccia Peninsula borders the east part of the beach. There are many restaurants and bars near the shore, and there is also a campsite. If you visit here, you should try snorkelling and diving.
The nearby La Liscia Beach is also an excellent choice. The 2 kilometres long golden sandy beach offers wonderful views over the Bonifacio Strait and Spargi Island. Like Porto Pozzo, this beach has crystal clear, shallow waters, making it ideal for families with children. The long coast is perfect for an evening walk. You can find the La Siumara pond behind the beach, which is worth visiting because of its rich bird fauna. You can not only see seagulls, cormorants and herons here but flamingos as well.
Porto Pollo lying on the northern tip of Sardinia opposite Corsica is one of Europe's most famous windsurfing and kite surfing spot. A narrow headland forming two bays divides the sea here. As a matter of fact, one side provides excellent conditions for professional surfers whereas beginners can practice on the other calmer side.
What to do around Porto Pozzo: Nature is calling
Capo Testa cliff
This natural wonder can be found a few kilometres from the town on the West. It gathers together many crazy rock formations in one place. The wind has been forming them for millennia; therefore, one part of them has become 'flat' while others have become even wavier. It is an interesting fact that even the Romans transported granites from one of Sardinia's most spectacular system of rocks. The picturesque bays and the lush Mediterranean vegetation further enhance the beauty of this place. If you are keen on hiking and seeking for breath-taking views, your visit to Capo Testa will be unforgettable. Moreover, bouldering lovers are more than welcome here. This form of rock climbing is performed on lower levels; thus, amateurs can try it as well. Or if you rather prefer swimming, there is no obstacle which hinders you by the rocky shore. Other spectacular sights are the smaragdine basins around Capo Testa.
Valle della Luna
Cala Grande or Valle della Luna is on the western side of Capo Testa. Rocky walls and craters embrace these hidden little coves. Craters remind you of a real moonscape, indeed. The bays' crystal-clear turquoise water builds a strong contrast with the golden cliffs.
Mount Limbara
This is the most significant mountain of Gallura. Its highest point is 1359 metre where you can have a splendid view of the sea. Pine trees, uniquely-shaped granite cliffs and lots of hiking paths await you here. The temperature is always 5-10 degrees lower on the mountain than in the sea so it can also be pleasant hiking there in the summer.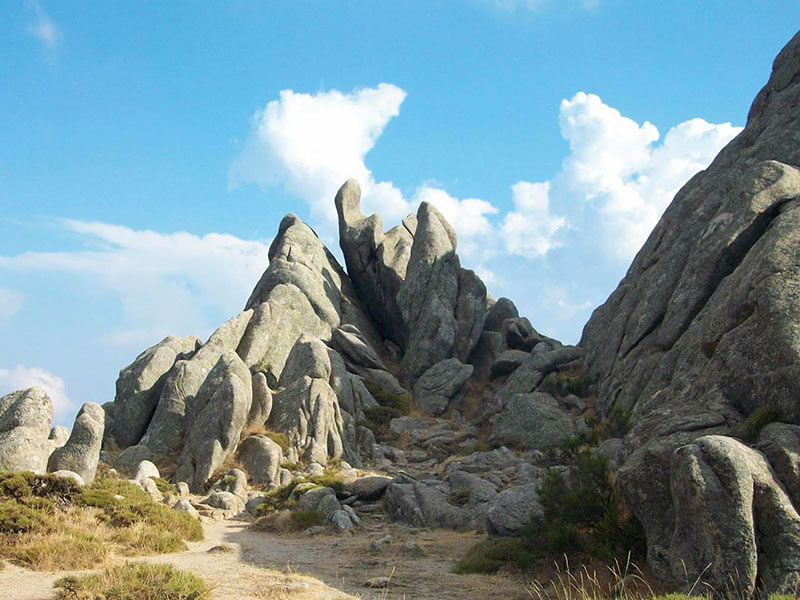 Capo d'Orso
Owing to the quite windy climate of the whole region of Gallura numerous granite rocks were formed. The symbol of Palau is the 122-metre high Capo d'Orso or Bear rock. Both the wind and chemical corrosions formed it so porous. You only need to walk 10 minutes to the leg of the huge bear rock to get a breath-taking view.
Traditions and events around Porto Pozzo
The calendar of Santa Teresa Gallura contains such important events like Musica sulle Bocche having been held since 2011. The international jazz festival was held here until 2018, from 2019 Castelsardo, the northern historical town of Sardinia will organize it. The main organizers are Enzo Favata, musician, and the Jana Projekt Association. Thanks to their help many international stars stepped on the festival's stage. Moreover, the events also welcome other music style lovers than jazz. The festival is held every year in August. Its core principles are curiosity and openness towards music and other arts.
Nightlife in Porto Pollo
The beach of the nearby town becomes the centre of music and dance at nights. The welcome drink in bars from 6 pm is the so-called aperitivo and many bands create a thrilling atmosphere. You can take part in crazy beach parties in the late evenings and at nights. The party of Festa with 2-3 different music styles provide entertainment for all generations
Gastronomy of Porto Pozzo
At L'Osteria di Porto Pozzo, make sure to try the local seafood dishes and other traditional delicacies. They are all made from fresh fish caught off the coast of Gallura. Sintonia is also very popular. It is a seafront restaurant offering simple yet delicious dishes. Although the fish dishes dominate the restaurant's menu, they offer excellent pizza variations as well. In addition to lunch and dinner, you can have a nice breakfast here too.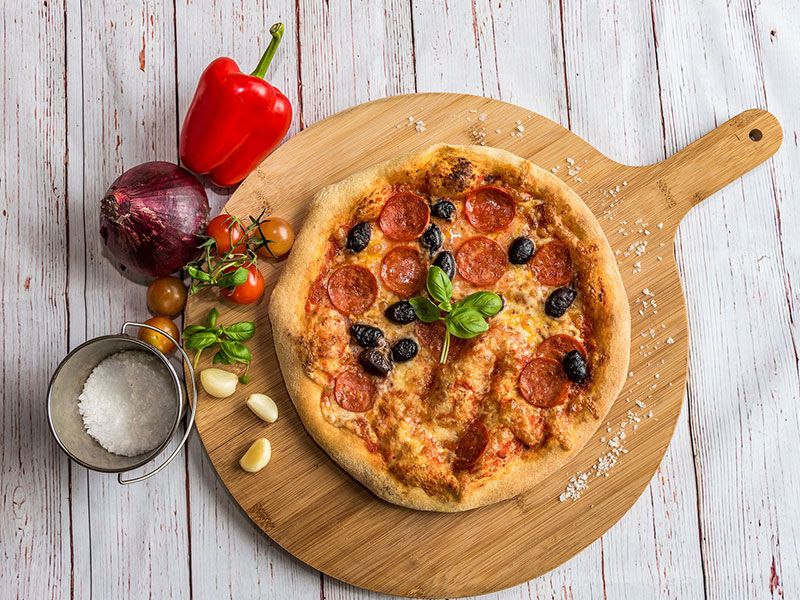 If you are not looking for a town with a wild nightlife and prefer spending your time in a relaxing place, Porto Pozzo is the perfect destination. There are great hiking trails and beaches in the area, and you can try many water sports due to the favourable wind conditions. Read more if you plan sailing in Porto Pozzo or yacht charter in Porto Pozzo.