Thanks to its pleasant climate and Mediterranean flora, Lake Garda is the most popular destination in Northern Italy. This beautiful place offers many exciting things to do. What to do in Garda? We are going to show you the sights that you shouldn't miss.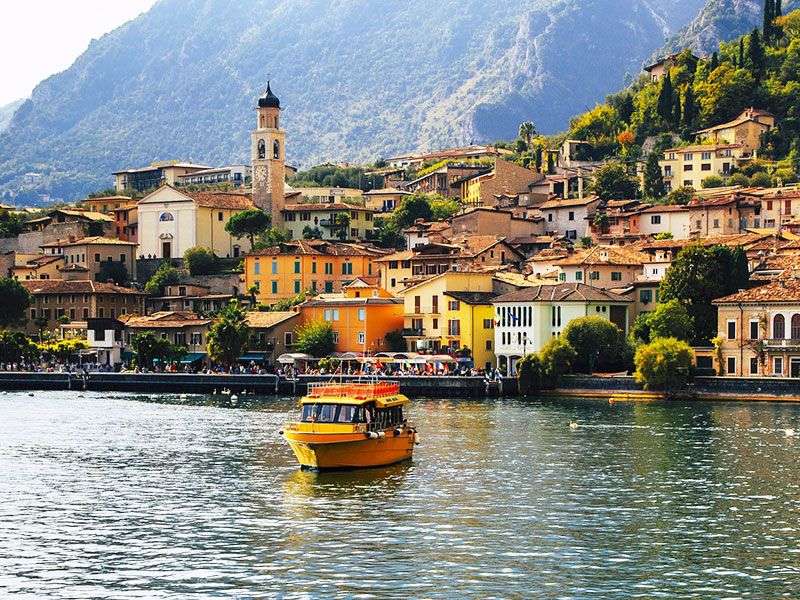 This article gives you an overview of the following topics:
What to do in Garda: The magical nature
Parco Natura Viva
You can find it to the east from Garda, 7 kilometres from Lazise. They consider it one of the best zoos and wildlife parks in Europe. You can observe 1500 animal species on a territory of 40 hectares. There are lions, cheetahs, giraffes, zebras, antelopes and hyenas here. Of course, you can observe these animals in their natural habitat; there are no fences. The fauna park is a large zoo in itself. You can spend an entire day with discovering the giant place.
Borghetto sul Mincio
One of the best spots for a hike on the southern parts of Lake Garda. It's located 12 kilometres from Peschiera. The small village is a true gem of Italy. It has unique watermills that are several hundred years old. You can explore Borghetto sul Mincio in about half an hour. If you would like to relax, you should try the cafés and restaurants on the narrow, cobblestoned streets.
Parco Giardino Sigurtá
It can be found near Borghetto sul Mincio, only 2.5 kilometres away. The botanic garden is extremely large; its size is 600.000 square metres. You can admire beautiful flowers and lakes here. There is also a labyrinth and a petting zoo. They have goats, donkeys, chickens, turkeys and ducks in the latter. If you are looking for a recreational experience, the botanic garden is a perfect choice. It's an ideal spot for a picnic; you can even find snack bars in the area. The restaurant Sigurtá is only a short walk from here.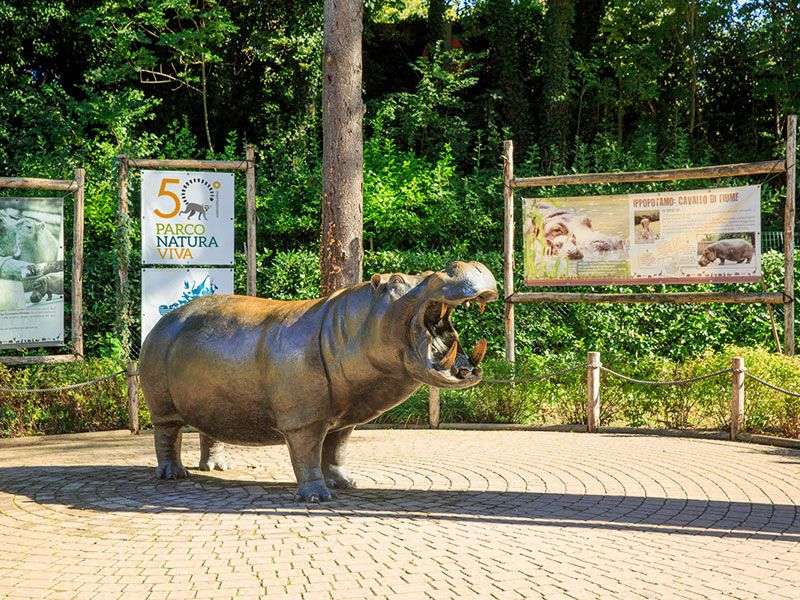 Diverse programmes and entertainment opportunities
If you are looking for a quiet place, we recommend that you visit the northern side of the lake where you can choose from many sports opportunities. Water enthusiasts can go sailing or surfing there, and we can go hiking, cycling and mountaineering as well. Do you like the buzz? Then the southern part of the lake is for you. If you would like to party, Desenzano del Garda is an especially good choice.
Although the landscape might not be as unique on the southern side as it is on the northern one, it's recommended for families with small children. Lazise is on the southeastern side of the lake. There are three popular fun parks nearby.
The famous fun park – Gardaland
You will find this place on the southeastern side of Lake Garda, 3 kilometres from Peschiera del Garda and 6 kilometres from Lazise. They have 7 exciting roller coasters as well as several water rides. You can also find the Sea Life aquarium here. There are nearly a hundred animal species in its 3000 square-metre covered pool and in the 500 square-metre open pool. The intensity of the rides are different, so the fun park will provide a great experience for small children, teens and adults, all the same. The park is especially crowded in July and August, and at the weekends.
Caneva aquapark
Besides the fun park, children will also love the aquapark here. However, extreme slides such as the Water Jump are for the adults. The Stukas Boom is a kamikaze slide, offering a free-fall experience from 40 meters high. The place is incredibly popular, so we should expect a big crowd.
Movieland park
A park with a cinema theme that can be found near the aquapark. They offer amusements as well, but shows are their speciality. You can watch live movie scenes with actors, stunt performers and special effects. The park is recommended for younger kids in the first place. Fortunately, there are no crowds here most of the time.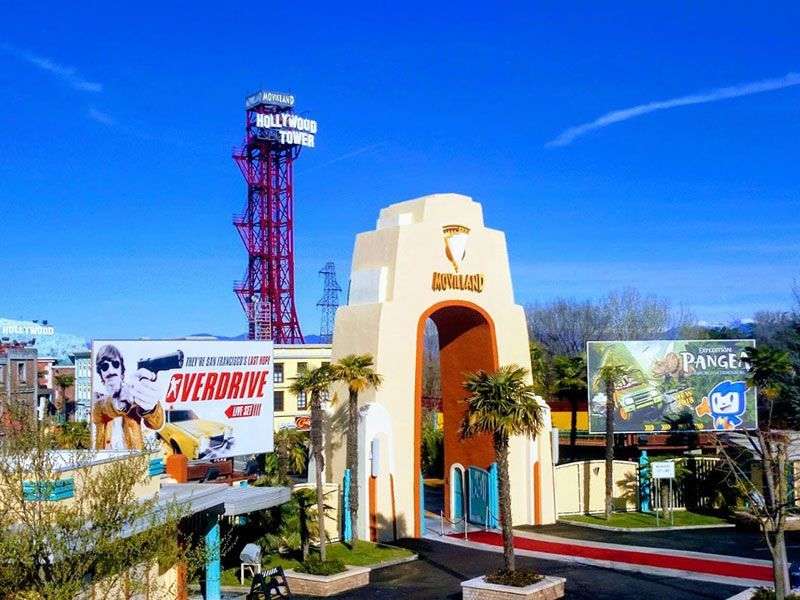 Things to do in Garda: Swimming and watersports
Would you like to go swimming? The beautiful beach of Riva del Garda is your place. The Punta San Viglio-Baia delle Sirene, which translate to "the bay of sirens", is located in a breathtaking environment. The beach has a playground, so families with small children often visit the place.
The pebbly public beach La Cavalla is a few metres from the centre of Garda. You can rent lounges, and there are great restaurants and bars on the beach.
Sirmione also has a fine beach. It's unique as there is a thermal spring in its territory. You can choose from several restaurants, ice cream parlours and gift shops on the narrow streets of the old city.
Sailing at Lake Garda
The frequent winds provide perfect conditions for us to sail on Lake Garda any time. The Ora blows from the south the east, from late morning to late afternoon. The Pelèr, on the other hand, blows from the north to the south, from early morning to noon.
The Val di Sogno public pebbly beach in Navene di Malcesine is popular among swimmers, surfers and sailors. Isola del Sogno is only 20 metres from here; it's ideal for surfing. Torbole is also a surf paradise – it is an internationally recognised surfing centre where heavy winds provide suitable conditions.
Enjoy the local gastronomy!
You must definitely try the most popular Italian food, pizza, regardless of which part you are visiting. Try their giant scoops of ice cream for dessert, too! You shouldn't miss their delicious, strong espresso either. If you are looking for a refreshing drink, the Aperol Spritz is a good choice. The beverage that has an orange-like flavour, is a mixture of Italian sparkling wine, bitter liqueur and soda.
Bardolino is famous for its great red wine. There are vineyards on the sunlit hills surrounding the town. You can taste this wine in a local wine cellar or restaurant. If you are passionate about wines, Bardolino is a place that you cannot miss.
Lake Garda is extremely popular due to its magical natural environment and clear waters. Its favourable location and dominant winds make it an attractive destination for sailing enthusiasts as well. Read more if you plan sailing in Garda or rent a boat in lake Garda Italy.