The breathtaking beaches here are among the most popular places of those who love the sea. There are also many other recreational opportunities in this cosy town and its neighbourhood. What to do in Portisco? You can now learn about the great programmes you can expect if you choose this town in Costa Smeralda.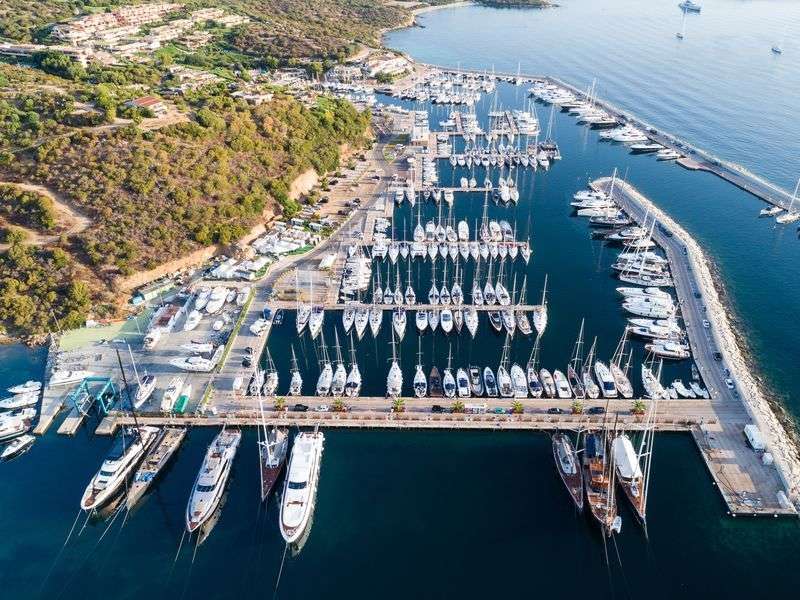 This article gives you an overview of the following topics:
Things to do in Portisco: Beaches and watersports
There are beautiful beaches in the holiday resort and its neighbourhood If you don't mind buzzing crowds, you should choose Portisco Beach with its excellent services. We recommend the 150-metre-long beach to families with children as well. If you visit the place, you should definitely try snorkelling. Another popular spot is Rena Bianca Beach which can be found between Razza di Junco and Portisco. It is the app. 250 metres long and 50 metres wide. The beach is a perfect choice for those who love surfing, jet-skiing and canoeing.
What to do in Portisco? Explore Mortorio Island!
This uninhabited island is located right next to Costa Smeralda, and it belongs to the La Maddalena National Park. As a result, there are specific environmental rules in the protected marine reserve. We can only enter the larger southwestern beach. The island is a very popular tourist attraction, especially for those who sail in the Strait of Bonifacio. The wonderful rocks, the unspoiled nature and the rich Mediterranean flora further enhance the picturesque beauty of the place. The bay Cala Mortorio can also be found here. It is not particularly large; they accept 50 recreational boats and sailboats altogether. If you would like to relax in a peaceful environment and admire the beauties of nature, this small Sardinian bay is a great choice. The sea bottom on these parts is also wonderful and tempts to be explored.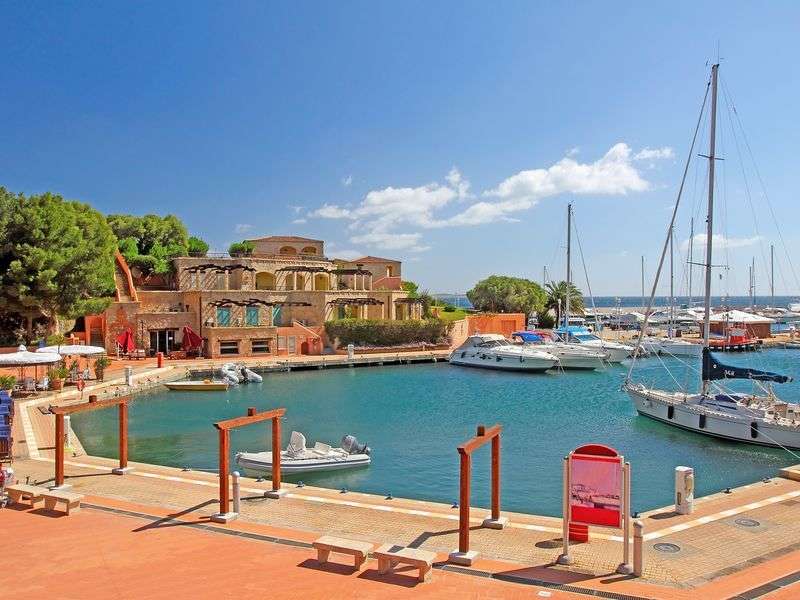 Traditions and events in Portisco
At the end of August, they hold an event called "Big Game" in Porto Rotondo nearby. This is a deepwater fishing competition organised by the Porto Rotondo Yacht Club, officially established in 1985. The latter has a very important role; they are closely connected to Genoa's yacht club. Another popular event, Baltic Cup is held in Porto Cervo, the centre of the Emerald Coast. The sailboat show is in June, organised by the Costa Smeralda Yacht Club.
Night life
If you like the buzz, choose one of the most important clubs in Porto Rotondo: the Country Club. This is a piano bar and disco where you can dance till midnight and try delicious cocktails. There is also a pool and a restaurant in the garden. We also recommend that you visit Sottovento Club in another port town nearby, Porto Cervo. Here you can be part of an authentic Sardinian party and dance till the morning. Are you looking for a quieter place? Visit the Lord Nelson English Pub. They have great beers and cocktails as well as live music. Similarly to Sottovento Club, this pub can also be found in the famous Porto Cervo.
Gastronomy of Portisco
As for catering facilities, Ristorante Su Cubone, which is overlooking the sea, is one of the best choices in Portisco. Once you are here, you must try the typical Italian spaghetti. There is a cosy atmosphere in the restaurant, and you can also choose from a large selection of wines. The prices are fair, too. The restaurant Portisco Beach Music is another amazing place with great pasta and fish dishes as well as friendly service, not to mention the fact that it is located directly on the beach, providing a wonderful view of the town's port.
In this article, we listed the best things to do in Portisco. If you sail here, you can expect well-equipped, picturesque beaches, exciting watersports opportunities and great gastronomic experiences. Read more if you plan sailing in Portisco or yacht charter in Portisco.