Malcesine is one of the many gorgeous settlements of Lake Garda. Apart from its medieval sights the Monte Baldo mountain also enhances Malcesine's beauty. What to do in Malcesine? We'll provide you with a guide of the wide choice of great activities in the town and its vicinity.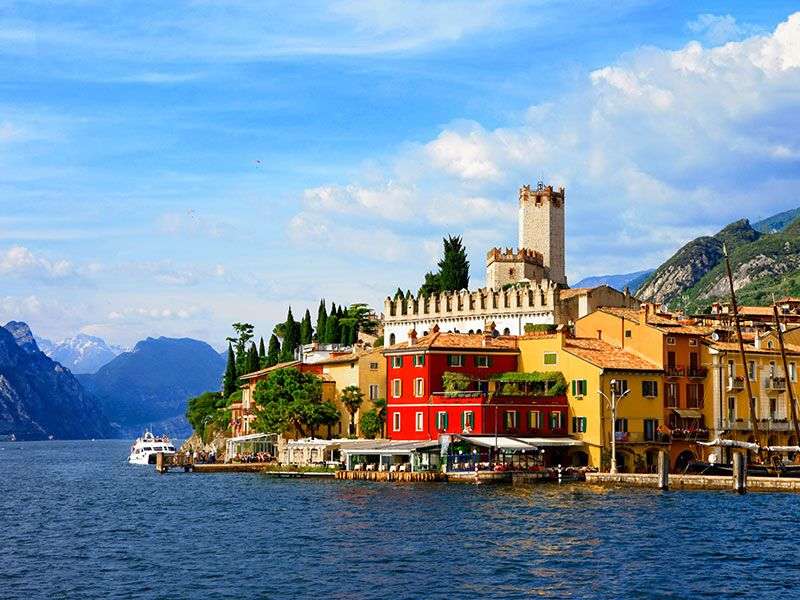 The article includes the followings:
What to do around Navene di Malcesine? Revive in the beauty of nature!
Lake Ledro
Lagro di Ledro, in other words, Lake Ledro is one of the most wonderful places in the area. Are you seeking pleasant relaxation and tranquillity? The breathtakingly beautiful lake that is nestled in a bay encircled by mountains is a perfect choice then. If you'd like to swim, you can dip into crystalline water here. The lake is very easily accessible, you can even reach it on a walking tour.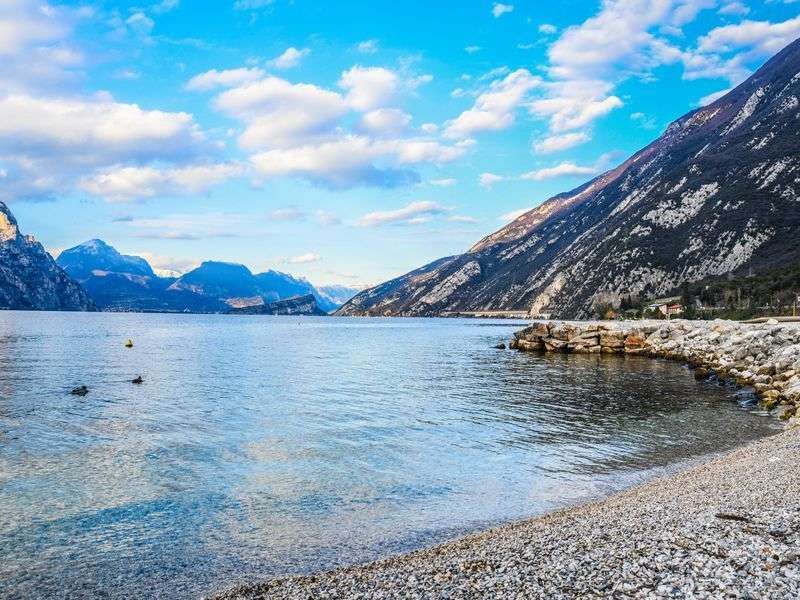 Varone Waterfall
This beautiful place is approximately 5 km away from Riva del Garda; multiple signs help to guide visitors. The place has a unique microclimate, you can observe the blossoming o some unique plant species.
There're 115 steps leading to the Upper Cave. The waterfall is fed by Magnone River that stems from Lake Tenno and its total height is 98 m. It's a must-see sight for both adults and children.
Heller Garden
You can find the botanical garden in Gardone Riviera. It's situated on a hillside, on the top of which hill there's a breathtaking view. There're unique plants, statues and small lakes in the garden. This fascinating place is open for visitors every day from March right until October.
Things to do in Navene di Malcesine: Splendid beaches, water sports
If you're after some swimming the nearby Riva del Garda is lined with stunning beaches. Punta San Vigilio-Baia delle Sirene–the Bay of Sirens, which is characterised by breathtaking natural surroundings is definitely a must-see. Owing to its playground it's a popular spot amongst families with small children.
The pebbly La Cavalla public beach, which stretches only a few metres from the centre of Garda, is also a perfect choice. Apart from hiring sun lounges, you can also find some excellent restaurants and bars here.
Are you seeking serenity? The northern part of the lake is a perfect choice then, in addition, you can also try various sports. You can go on hikes our mountain trekking and in terms of water sports, you can try surfing or sailing for instance. For the latter, the constant winds provide perfect conditions. The Ora blows from south to north between late morning and late afternoon, whereas the Pelèr blows from north to south from early morning until noon.
Malcesine's public pebble beach Val di Sogno is very popular not only amongst those wishing to swim but also amongst water sports lovers. If you'd like to go scuba diving, the nearby Isola del Sogno is a perfect spot and Torbole is known as an excellent surf paradise with an international reputation.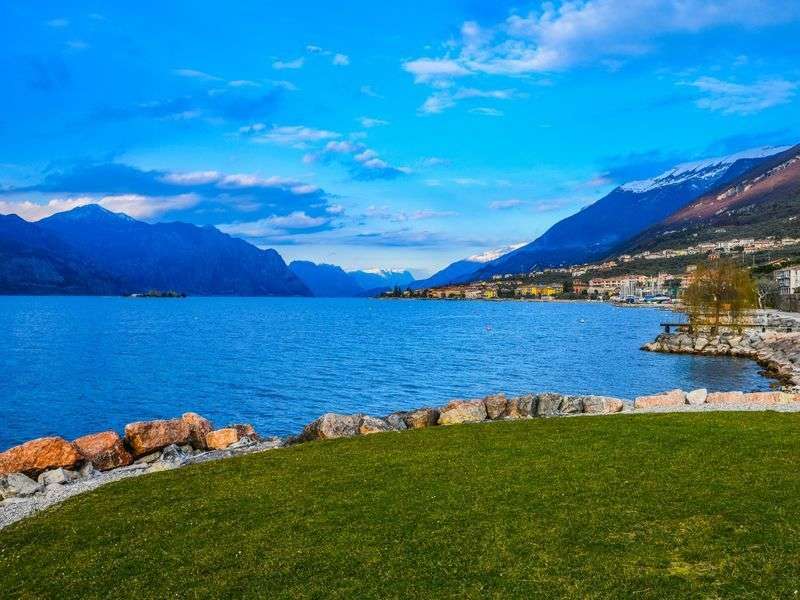 Taste the specialities of the Italian cuisine!
Regardless wherever in Italy you go, you are ought to taste their world-renowned dish: pizza.
A characteristic product of the area is its olive oil of excellent quality. Their traditional ice cream, the huge scoops of gelato is also a must-try.
If you're also fond of coffee, their strong espresso will refresh you at any time of the day. Their famous drink, the Aperol spritz is a delicious spritzer of orangey flavours consisting of bitter liqueur, Italian sparkling wine, and soda.
Owing to the choice of fascinating activities and the crystal clear waters of Lake Garda, Navene di Malcesine and its surroundings are very popular travel destinations. In addition, the strong winds provide excellent conditions for the lovers of sailing too. Read more if you plan sailing in Navene di Malcesine or boat rental in Navene di Malcesine.