If you are longing for a nature-friendly holiday, Stomorska is an excellent choice. One of its main attractions is its proximity to Split; therefore, you can easily sail to the Brač or Drvenik islands from here. What to do in Stomorska? Well, check out the below diverse programme opportunities offered for tourists.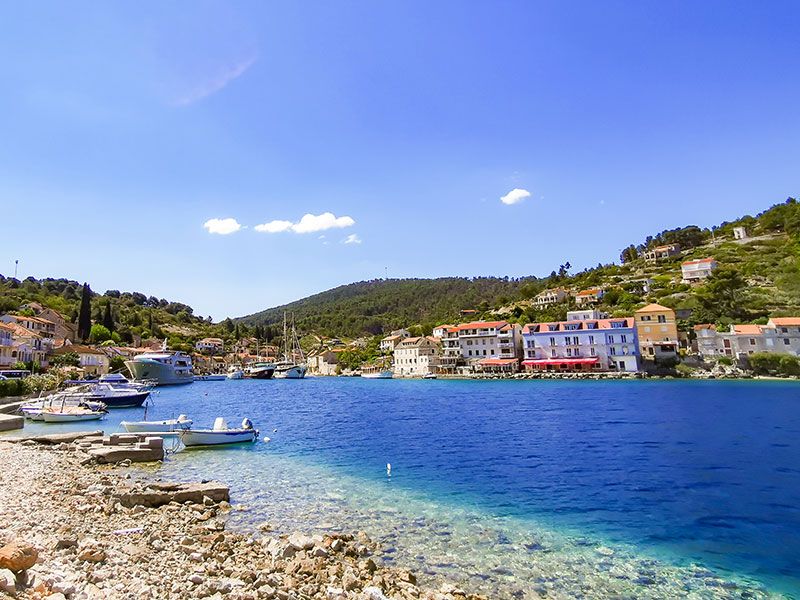 Our article gives you an overview of the following topics:
Things to do in Stomorska: Idyllic beaches
The 200-metre long and 5-metre wide Veli Dolac Beach is one of the cosiest beaches of this Middle-Dalmatian settlement. On the pebbly shore, you can relax on sunbeds or try some local specialities. It is highly recommended for families and snorkel lovers. Upon staying in Stomorska, Pulenat is another great choice. It, actually, lies in a beautiful natural environment surrounded by a thick pine forest. This beach, however, is a bit smaller with the length of 30 m and width of 5 m; its shore is pebbly-rocky. Since it deepens very slowly, children can also splash in the water. During snorkelling, you can get amazed by the unique underwater world.
What to do around Stomorska: Outings
Brač-island
Brač Island, which has a large size and wonderful natural characteristics, can be reached in-app. 45 minutes from the port of Split. We recommend that you visit the place if you are looking for active recreation, as it is ideal for scuba-diving, swimming, hiking and cycling. Read about what to do in Brač Island.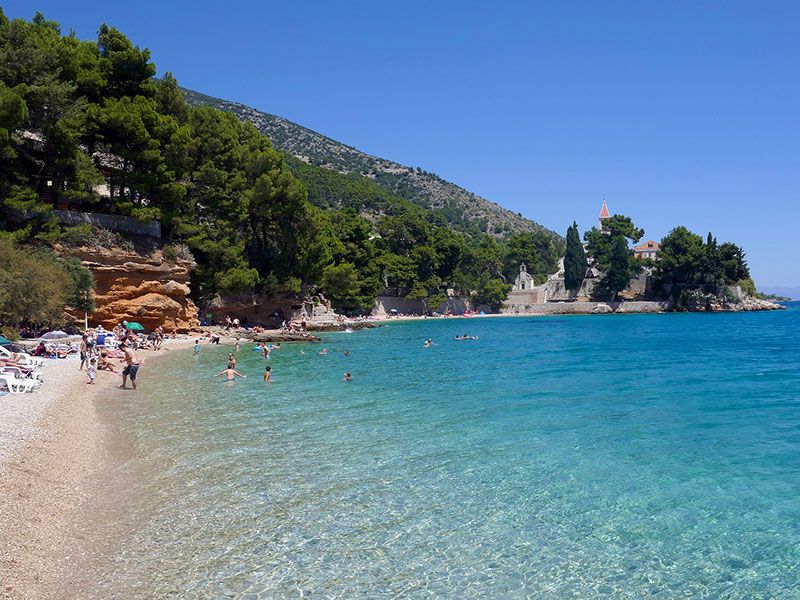 Drvenik-island
The Drvenik Veli Island covers an area of 12 square kilometres, the smaller Drvenik Mali Island covers 3.5 square kilometres. They have lush, Mediterranean greenery. The beaches have crystal clear water. Drvenik Veli got its name from a town next to Makarska, Drvenik.
If you prefer active holidays, you can go for walks, biking, skating, and you can try exciting water sports as well. The turquoise Krknjaši beach lies between the Drvenik Veli, Krknjaš Mali and Krknjaš Veli islands. It is also called Blue Lagoon. Thanks to its rich underwater world, it is a favourite spot for snorkelling enthusiasts. In addition to small fish, you can see sea urchins, crabs and octopuses here
Things to do in Stomorska: Explore the sights in the town!
The main sight of the Croatian settlement is the 19th-century old Saint Nicholas' Church. The summer residence of the Cindro family from Split and the Novaković family from Tugar can also be found here. There are other interesting sights as well like the old fishing houses remained in their original style and the old building of a school that houses nowadays several events and exhibitions.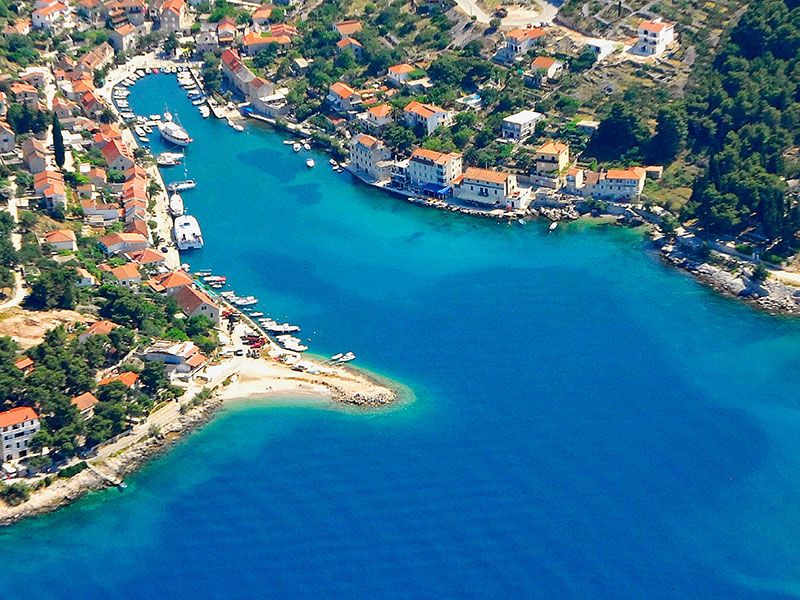 Traditions and events around Stomorska
The most important event on the Šolta island is the 'tugging of Mrduja', commemorating a legendary debate whether the small island of Mrduja belongs to the Island of Brač or Šolta. People tie their boats to Mrduja and start tugging to their side. The friendly competition ends with a celebration in the beautiful Stomorska Bay. There are fisherman festivals in the smaller towns of Šolta, while Nečujam hosts concerts.
Gastronomy of Stomorska
This seaside resort is famous for fishing and agriculture. You can purchase fresh fish on the shore or home-made honey, olive oil and wine at many houses. Try out the local tastes and opt for a present made from them!
Stomorska is the most developed town on Šolta. There are many restaurants and bars offering delicious delicacies. If you want to try the best pizza in town, we recommend visiting Pizzeria Volat. Another great choice is to book a table at the Konoba Nevera where you can consume fresh sea fruit. Beyond the tasty and huge dishes, the fairly polite staff cares for you having a great time in the restaurant. Or you can also visit the Konoba Škoj restaurant which serves fish and pasta besides sea fruit.
This article has reviewed the best programs available in the Middle-Dalmatian Stomorska. If your chosen destination is the Šolta island, be prepared to gain enjoyable experience on its pleasant beaches and in its outstanding restaurants. Read more if you plan Stomorska sailing or rent a boat in Stomorska.