If you choose Arzachena in Costa Smeralda, there are dozens of recreational opportunities waiting for you. You can sunbathe and swim at beautiful beaches that are also recommended to families with children. History enthusiasts may find many exciting archaeological sites in the town and its neighbourhood. What to do in Arzachena? We are going to show you a list of the best programmes!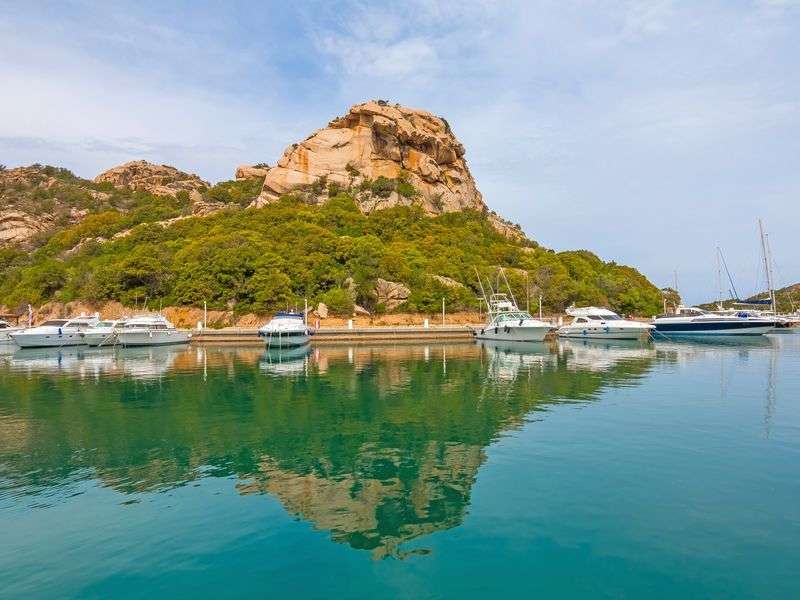 This article gives you an overview of the following topics:
Things to do in Arzachena: Swim at the wonderful beaches
You can find Cannigione beach near the port. The wide beach is characterised by bright sand. The water is shallow, crystal clear and diverse in colour; it is particularly recommended to families with small children. The well-equipped beaches have bars and restaurants, and you can rent sunshades and lounges. If you visit the place, you can also rent a paddleboat, and you can try snorkelling and scuba diving, too.
Baja Sardinia is a popular resort on the beach in Arzachena Bay, in the northeastern part of Sardinia. Tourists visit it frequently due to the white sand and crystal clear water. The beaches here are also among the favourite spots of divers. The bay's situation and the perfect wind conditions make this spot very popular among surfers and sailors.
What to do in Arzachena? Explore the Maddalena archipelago!
The archipelago is located in the northeastern part of Sardinia and is the most beautiful and spectacular sight on the island. La Maddalena has been a national park since 1994. It has a territory of 18, 000 hectares and consists of several tiny islands, connected to one other. The 180-kilometre-long shore segment has crystal clear waters and pink sandy beaches that are considered the cleanest ones in the Western Mediterranean region. There are also Roman ruins and fortresses near the beautiful beaches.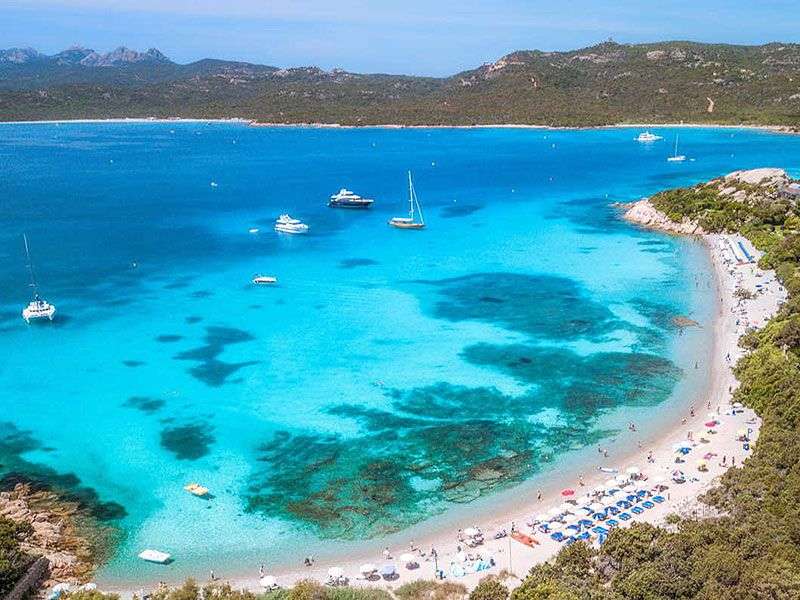 Caprera Island
Caprera is a member of the La Maddalena archipelago. Together with the other smaller islands – Spargi, Budelli, Santa Maria – they constitute the Parco Nationale dell'Arcipelago della Maddalena National Park. The two islands, Caprera and Maddalena are connected by a wooden bridge that provides a wonderful view. The highest point on Caprera Island, which has a territory of 15.7 km², is the Monte Teialone with its 212 metres.
The island is most famous for Italian freedom fighter Giuseppe Garibaldi. If you visit the place, you must definitely see the place where he lived; the house functions as a museum today. There are simple furniture, family portraits and personal items exhibited. From the house, you can get to the hero's grave on a path; it can be found in the upper parts of Garibaldi Bay. You can explore beautiful rocky and sandy bays such as Coticcio Bay from here. Then you can get to Stagnali Bay continuing towards the south. This is where the Caprari Sailing Centre is located; it is one of the oldest sailing centres in the country and one of the largest ones on the Adriatic Sea.
If you are looking for even more sights to see, you can access the corner of the Punta Rossa peninsula through breathtaking beaches. You can admire old buildings of a military base here.
Traditions and events in Arzachena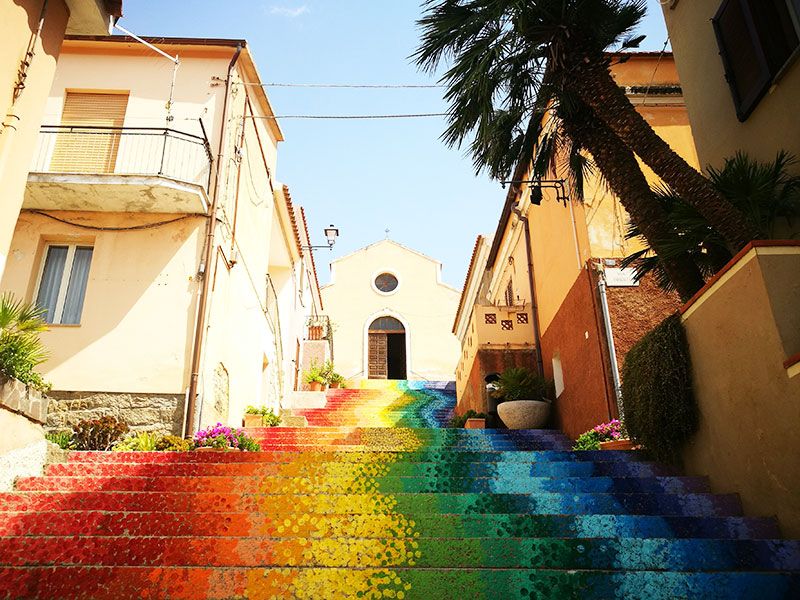 The town celebrates Festa Patronale – the day of the Patron Saint, which is one of the most important events in the Gallura region. We recommend it to those who like religious festivals and traditional meals.
Another significant event near Arzachena is the Tavolara Film Festival held in July; its historical roots back to 1991. This is when those who loved Tavolara Island together with some cinemas decided to organise a film festival on the breathtaking and protected shores. The festival is among the most popular Italian film events with its 15, 000 visitors on average.
Nightlife
Baja Sardinia nearby has elegant and iconic clubs such as the Ritual. It is a real architectural gem as it was carved entirely in a rock. The Country Club is also a famous place in Porto Rondo nearby; it is a piano bar and a disco club. They have delicious cocktails and you can dance until midnight. The beautiful club has a pool and a restaurant as well.
Gastronomy of Arzachena
Unlike in other places in Italy, soups play a key role in the gastronomy of Sardinia. These are often so thick that they might as well be considered stews. Examples include the Suppa Cuata, which is a meat soup with pieces of bread and cheese, parsley and other spices. If you visit Arzachena, go to Ristorante Lu Stazzu where you can expect excellent-quality dishes, a cosy atmosphere and great service. If you want to enjoy the versatile dishes of Mediterranean cuisine, this might be the best choice. We recommend it to those who love raw and grilled fish as well as frutti di mare. We can also choose from fine Sardinian wines and great craft beers here.
In this article, we have presented the best things to do in Arzachena. If you sail here, crystal clear beaches in beautiful natural environments, great watersport opportunities and incredibly diverse programmes await. Read more if you plan sailing in Arzachena or yacht charter in Arzachena.