If you want to spend some days on an island with beautiful beaches an gorgeous natural surroundings, Naxos is a great choice. Due to its size, it is not crowded in the high season. In addition, it offers many programs and holiday activities. If you are a nature lover, spend a few days here!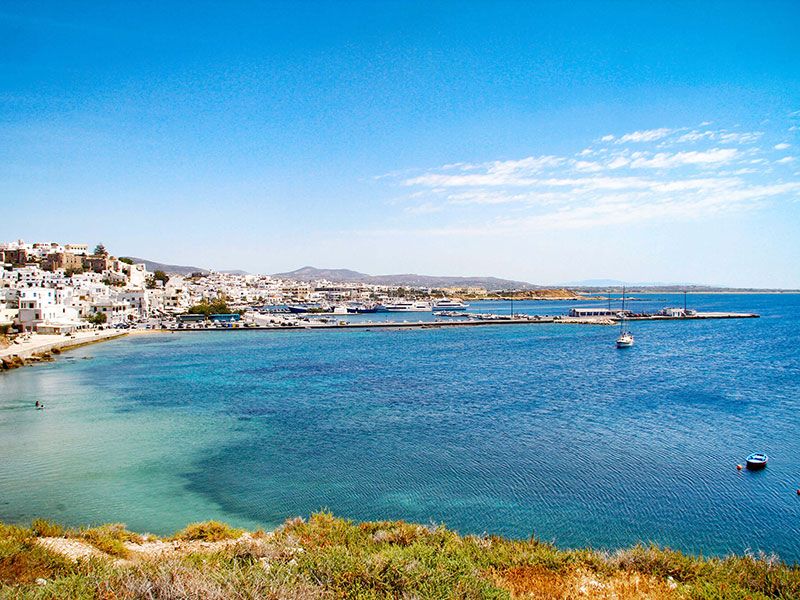 This article gives you an overview of the following topics:
Things to do in Naxos: Sandy and pebble beaches
The largest island of the Aegean Sea boasts many white sandy beaches. You can find some pebble and stony beaches around, although there are fewer of these than of sandy coastlines. Arriving in the capital of Naxos, you can discover the sandy Saint George beach near the marina. It deepens gradually and has shallow water, so it is perfect for families with small children. If you get hungry or thirsty, there are several restaurants and bars that are open until late at night. You do not even have to go far from the sea.
There are many beaches south of the capital. The most popular is Agios Prokopios. Along this 6 km coastline, you can find several beach umbrellas and sun lounges. Although, there are no restaurants and bars on the northern part, so it is not crowded. If you want to spend your time at a beach that is protected from the wind, choose Agios Georgios in Aliko. There are only a few tourists, so you can go swimming in a quiet and peaceful environment. To the northeast, the Panermos beach is similar, where you can even rent SUP boards.
What to do in Naxos: Holiday activities
Horseback riding on the island of Naxos
You can discover almost the entire island on horseback. If you do not want to rent a car or bike, choose a horseback riding tour. Do not worry if you have never ridden a horse: they will teach you the basics in just a few hours.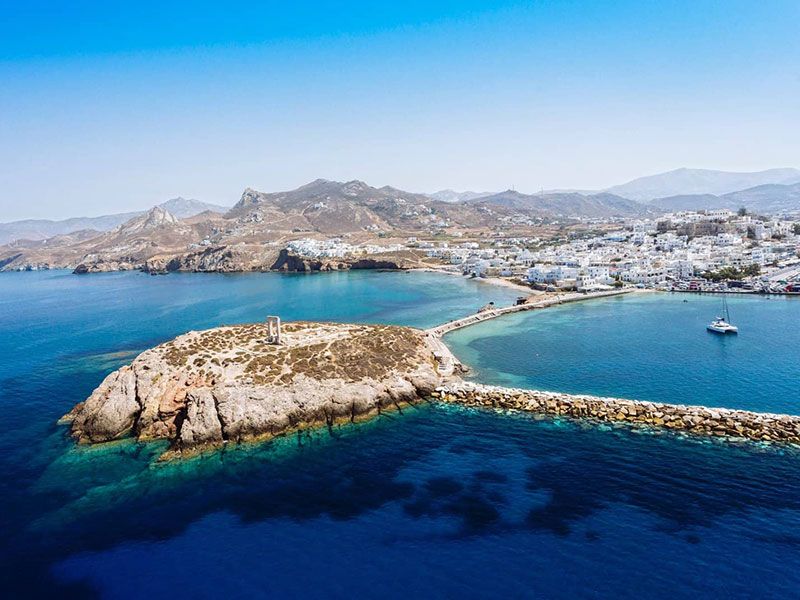 Breathtaking islands in the area
Thanks to its location, Naxos is an ideal starting point for exploring the neighbouring islands. You can visit these by ferry or a chartered boat. Paros, Santorini and Mykonos are the most famous, but you can discover the smaller southern islands as well.
Small Cyclades
You can find three members of the Small Cyclades archipelago south of Naxos. Some of these are inhabited, namely Iraklia, Schinouse and Koufonisia, which actually includes three islands. The island of Donousa is northeast of Naxos. It also belongs to this archipelago. You can enjoy the peace and quiet of the Small Cyclades, as tourists rarely visit these islands.
Beautiful lookout points
The highest point of Naxos is the 1000 m Mount Zeus, from where you can see almost the whole island. When the weather is clear, you can see the Small Cyclades archipelago. The castle offers wonderful views over the capital of Naxos.
Things to do in Naxos: Holiday activities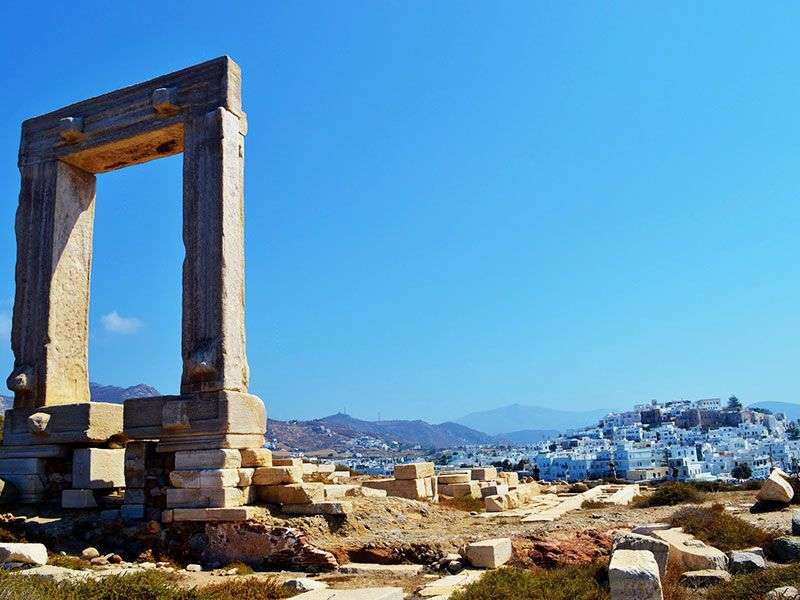 Hiking
On the island of Naxos there are hundreds of kilometres of hiking trails. You could spend weeks hiking here. These routes were used for transportation between the villages. Nowadays, only tourists walk them, and there is an attraction at the end of these trails. You can discover churches, chapels, medieval watchtowers and watermills.
Diving
Naxos is a real gold mine for divers. You can explore most of the coasts this way. It is okay if you have never dived before. There are several training centres where you can learn the basics. Modern equipment and experienced instructors await future divers. After the training, they can give you recommendations on where to go diving. Attractions of varying difficulty include shipwrecks, the wreck of a WW2 British plane, and places to observe marine life.
Water sports
Naxos is popular among water sports lovers. The reason for this is the windy weather that is very favourable for these sports. The different styles of surfing are liked among beginners and advanced surfers as well. Around the Agios Georgios coast and its area, you can spend your time water skiing and wakeboarding. But if you just want to go swimming, you can do that basically anywhere.
Gastronomy of Naxos
The island of Naxos welcomes you with excellent food and drinks! It is no coincidence that the island is so famous for the potatoes. Potatoes grown on Naxos are very popular, so try these dishes! The drink speciality of the island is the Kitron, which is available in many different flavours. If you go into a store, they will most likely give out samples so you can choose the one you like.
In this article, we have covered in detail the entertainment options and holiday activities Naxos has to offer. If you choose this beautiful island, a very unique slice of Greek cuisine and many interesting activities await you. Read more if you plan Naxos sailing tours or boat rental in Naxos.