Sunshine, palm trees, sandy beach, refreshing cocktails, and maximum relaxation? If you are longing for them, we know what the best is for you! San Remo, the City of Flowers lies in the district of Imperia, 20 kilometres from the French border. The Riviera di Ponente, the "coast of the dormant day" is actually the continuation of the French Riviera. Its population is about 50, 000 people, this is a bigger city. If you like to have fun, don't be late! In the next article, we will give you some ideas on what to do in San Remo!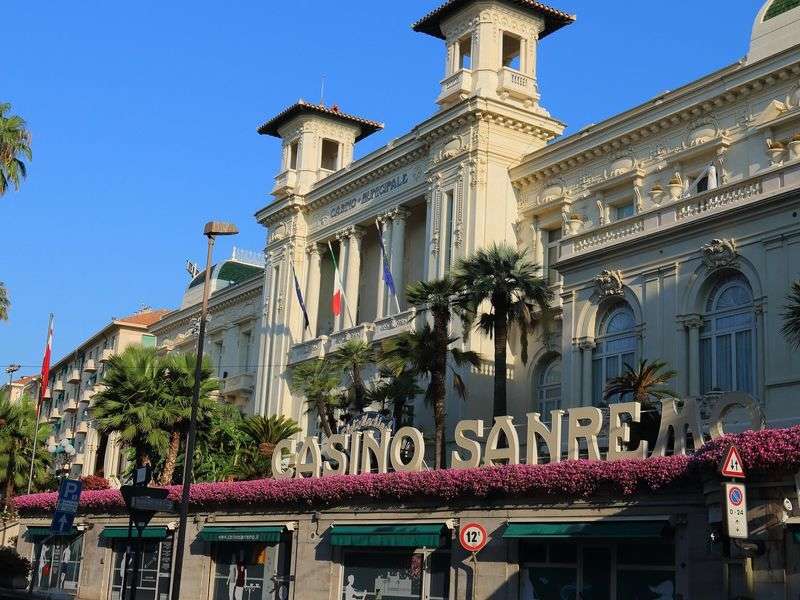 The main points of this article are the following:
Things to do in San Remo: If you like exploring the city
Most part of San Remo's history has not been involved in political or economic events. In fact, it has been providing accommodation for the tired travellers for a long time. Napoleon, Queen Sisi, or Pope Paul III also had a rest between the city walls. As aristocracy discovered it more and more, it became consummate in the 20th century. Holiday villas, hotels, guesthouses were built successively. Today it has become the most popular resort in the Riviera. If you feel like going on a little sightseeing, we'll show you what the best things are to do in San Remo!
Villa Ormond
Not far from the harbour there is a giant park with a 19th-century villa as being a jewel. It was rebuilt more than 100 years ago by a wife of a rich Swiss entrepreneur and poet. The building has retained its classic Mediterranean features, but the park has some real specialities. It has a Japanese garden, but it is also typically Italian. There is also an English-style park. Rare plant species enrich the already diverse flora. Walk and feel like being at the beginning of the 19th century, where even poets, artists, and patrons gave parties.
Villa Nobel
Alfred Nobel, the famous Swedish scientist, also had a villa in the town. He spent his last few years here in continuous creation. There is an exhibition in the building, renovated in a neo-Gothic style. It's open for the public.
Bussana Vecchia
Bussana Vecchia is a nearly two-thousand-year-old town which became empty in 1887 due to an earthquake. For a long time, the people of San Remo called it "ghost town". In the second half of the 20th century, the settlement was occupied by artists, hippies and Southern Italian immigrants. They began to furbish and create homes but the authorities tried to drive them away many times. Their presence has now become accepted, and even though their own foundations, they have carried out substantial conservation. It has grown into an international artistic community. There are galleries, restaurants, and cafés.
San Remo Casino
The San Remo Casino was built around 100 years ago in Art Nouveau style. There is also a theatre next to the casino. The famous San Remo Music Festival takes place here. Those, who like gambling, will not be disappointed. There are separated game rooms, a restaurant, a bar and private rooms for the gamblers. Spend there a luxurious night and maybe even luck smiles on you!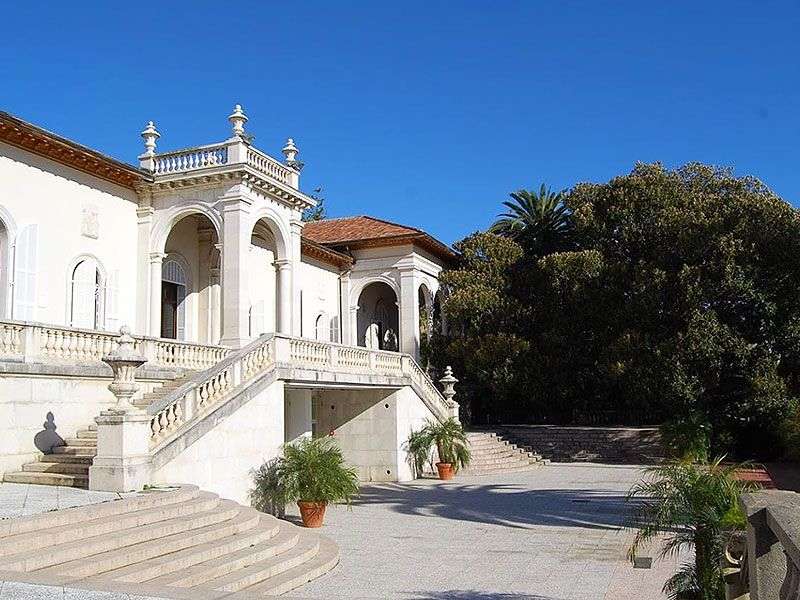 What to do in San Remo: If the motion brings you joy
The joy of being on the move. It is refreshing, calming and healthy. Don't miss it on your vacation either! Whether it's land or water sports, there are plenty of opportunities in the surroundings. What to do in San Remo, if you like to move eternally? We show it to you, you just have to choose!
Rent a bike in San Remo
San Remo is a paradise for cyclists! The roads are well maintained, with plenty of bikers. You can rent a bike in many places near the beach. It's easy there's no big difference in level, and you can see the sea in the main while you are cycling. There is a bicycle path between San Lorenzo al Mare and San Remo, built from the old railway line. You can easily and safely move on it. The tunnels still exist so watch out for a lamp on your bike!
Diving in San Remo
If you have a little practice, dive in the foams! Diving centres near the harbour provide all the assistance you need. Diving points near the shore are tried safe places. Catch the diverse wildlife of the sea!
Hiking in San Remo
Put on your boots and walk around the city! A section of the 600 km long Sentiero Liguria path is going through here. From San Remo to Seborga, the road is 10-12 km and the environment is fantastic! Seborga is a small village that has called itself an independent principality. Refresh yourself, buy Seborgian souvenirs, and admire the flag of the little "state"!
Festivals and events
San Remo is a lively, sunny Mediterranean city where always happens something. Festivals, concerts, theatre, casino, and opera – you can't be bored here! Things to do in San Remo? We are presenting the best events in and around the city!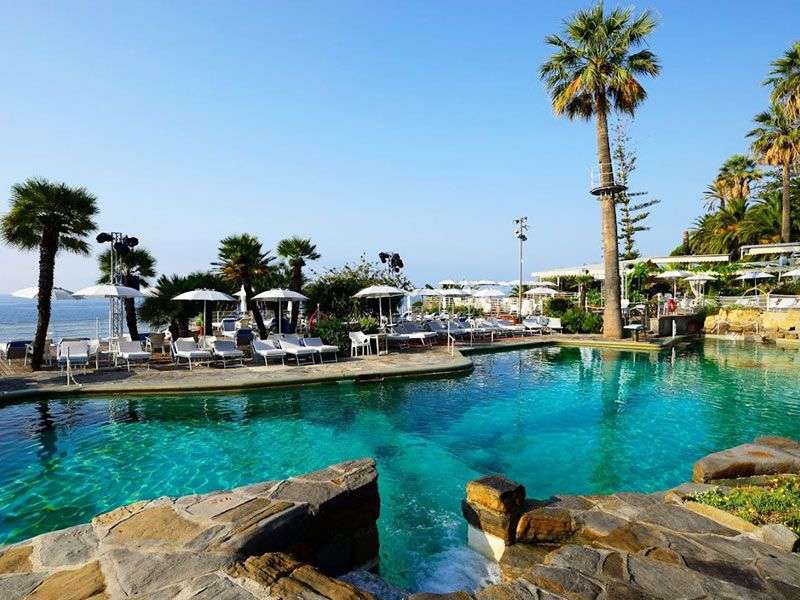 San Remo Music Festival
The first was held in 1951, only for locals. Later it became national, but international musicians have already appeared as guest performers. It's a prestigious event; the winner is able to represent his country at the Eurovision Song Contest. At this time of the year, there is a commotion in the whole city. There are concerts in several places, live broadcasting in the bars.
Triora Witchcraft Festival
Triora is about 20 kilometres from San Remo. This small mountain village is famous for its 16th-century witch suits. Every year in August, the festival is held to commemorate the witches. Bonfire, music, dances, fair and witch beauty contest! If you want to spend a charming evening, go to Triora!
San Remo Flower Parade
At the end of the carnival season, there is a huge parade in San Remo. The city that is famous for its flower production shows its science. Giant compositions made of flowers, cars decorated with roses, and carnival march floats the city. There is also a beauty contest, of course, for flowers.
Festival of Fire
The international fireworks competition is in July. Each team represents its own production above the sea. Imagine watching the billions of colourful shining beams all night. Sail on the sea and look it from there!
Gastronomy San Remo
A settlement always has its peculiarity. It can be a market, a type of a dish or a quarter. Through these, you can really get to know the mentality and passion of the inhabitants. We'll show you what to do in San Remo if you want to see its real side!
Markets in the city
There are more markets in San Remo as it is a big city. The best is to go to the central hall, Mercato Annonario. Marketers are offering courgettes, tomatoes, asparagus, artichokes, olives, and many other vegetables. Of course, there are fresh fish and seafood everywhere. In the butchers' counter, the matured salami and hams invite the hungry customers. You can buy cheese from cow's and goat's milk, and of course, you can find different types of pesto on the counter. Do the shopping and cook a traditional Ligurian dinner!
Kasbah
Walking in San Remo's old town called La Pigna is like time travel. The Eastern Quarter, called Kasbah, offers a special experience. The streets are 1-2 meters wide and the houses are 3-4 stories high. As it was built on a hill, the street is often a steep staircase that twists between the buildings in an endless way. The wind waves the clean clothes hanging on the stretched ropes between the windows. Several small bridges connect the opposite houses. Get lost for a while in this fairy tale world!
Eat a good local specialty
If you are in Italy, it is clear that you should taste the local specialities. You can get to know a nation mostly through their belly. There are plenty of vegetables, fruits, meat, fish, pasta and cheese on the table. There are also some of these that are specifically Ligurian specialities. The burrida is a dense ragout with seafood, mussels, and tomatoes, and you consume it with torteau. Testarol is a flat, thin dough with pesto or mushroom ragout garnish. The base of Ligurian foods is extra virgin olive oil and they use only the best quality oils. Aqua di fiori d'arancio amaro is special flower water. The orange flower distillate is a speciality of the Eastern Riviera. The orange is grown on the French border. The slightly bitter-flavoured water savours desserts.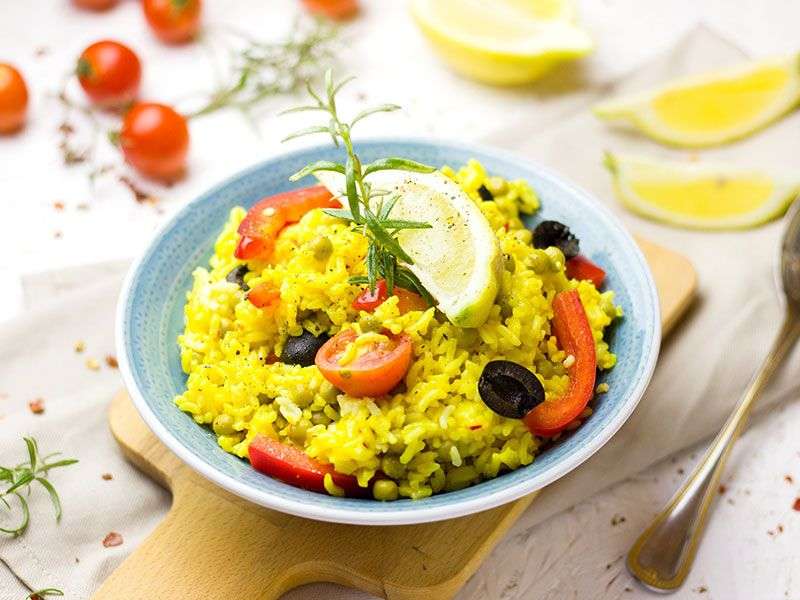 Hereinabove, we have given you some ideas for what to do in San Remo. The inhabitants of the city are full of flowers, music, and summer. Do you need more for a relaxing holiday? Embark and travel to this wonderful world as soon as you can! Read more if you plan San Remo sailing or yacht charter in San Remo.