The world-famous Novi Vinodolski is located on the eastern coast of Kvarner Bay. Crystal clear, natural beaches, cosy downtown streets, and excellent restaurants await you here. In this article, we will show you Novi Vinodolski, the centre of the Riviera. Let's see what this wonderful town has in store for you!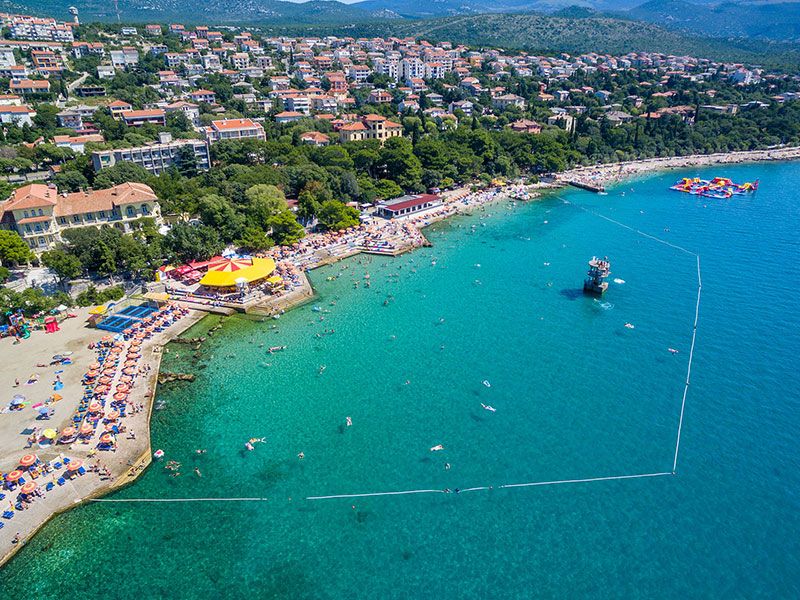 This article gives you an overview of the following topics:
What to do in Novi Vinodolski: Enjoy sunbathing
The Novi Vinodolski Riviera is one of the most popular holiday destinations on the coast of Kvarner Bay. The Riviera includes Novi Vinodolski, Povile, Klenovica, Smokvica, and Sibinj. The region can accommodate up to 10 thousand tourists, and many celebrities spend their vacation here. One of the secrets of the region's popularity is the gorgeous, 25-kilometre long coastline. There are pebble beaches, embraced by green forests. The most popular town beaches are Lopar, Lisanj, Skarpun, and Povile. Of course, there are several smaller, secluded beach areas waiting for you to discover. Whether you are looking for a small, family-friendly beach with many sports facilities, or you prefer to relax in nature, far away from the hustle and bustle of everyday life, you will definitely find here what you need.
Things to do in Novi Vinodolski: Major historical legacies
Frankopan Castle
This valuable historical monument is located right in the heart of the town. Although it is unclear when the castle was built, the Vinodol Codex states that it belonged to the Frankopan family in 1288. It remained in its original form until 1761, today we can only visit the castle tower. There are many cosy cafés and restaurants nearby.
Church of St Philip and Jacob
The Church of St. Philip and Jacob and the 36-metre high bell tower are located on a rocky plateau, offering wonderful views over the sea. The bell tower was built on the site of an old church. According to the legend, they built this church in less than 24 hours in 1551, to serve as a refuge for locals during the plague. The church houses wooden carved art pieces from the late Fankopan period.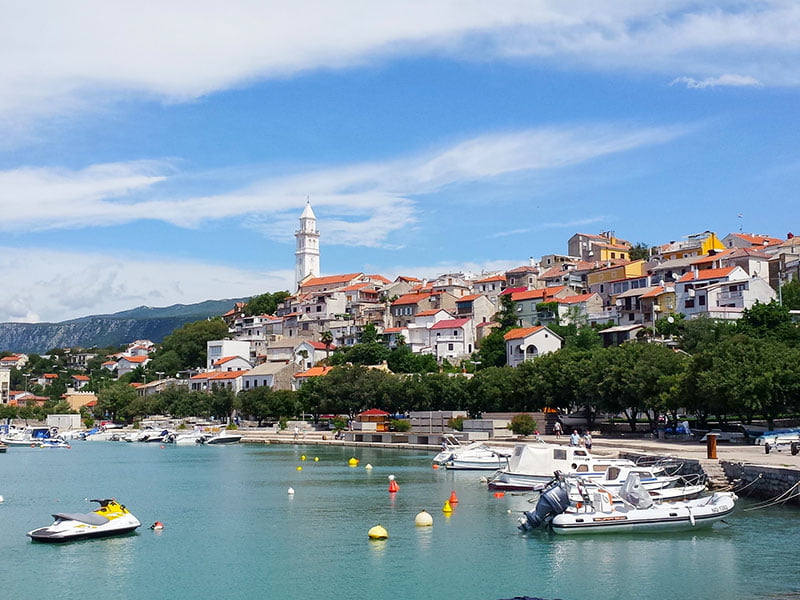 International Carnival in Novi Vinodolski
Carnivals play an important role in both Italian and Croatian culture. The International Summer Carnival in Novi Vinodolski is the most exciting event in the area. You can admire more than 50 carnival groups with 3000 unique masks. Fun, excellent food, and wine are guaranteed. If you want to be a part of the festivities, be sure to plan your holiday for the first weekend in July. And if you miss it, do not worry! You can always find great holiday activities on the Vinodol Riviera. In summer, the old Frankepan castles are home to several music concerts.
The Vinodol Rose
The Rose of Vinodol is a beautiful traditional festival they host in the town every year. Its origins date back to the rule of the Frankopan family. They select the most beautiful and most diligent rose out of twelve candidates. The players have to show their skills in 9 games, all related to grapes and wines. During the festival, you can admire some very unique handmade products. In addition, you can learn the secret of these traditional objects and how they make some local delicacies. You can also try traditional dishes and high-quality wines. The festival entertains both local residents and tourists.
Wines in Croatia
Croatia is extremely versatile. In addition to the breathtaking landscapes, it has a rich history and culture. Due to the unique qualities of Croatian soil, the wine produced here has a characteristic flavour, making it more famous every year. Read about what to do in Croatia.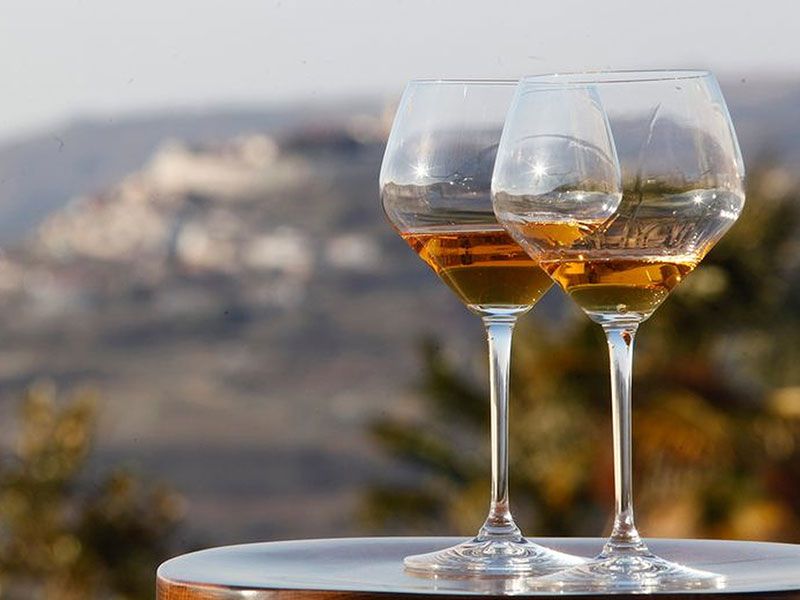 Pavlomir Winery
The famous Pavlomir Winery has a very interesting history. Miroslav Palinkas and his family fled all the way from Vukovar to Novi Vinodolski. They received a small land from the municipality of Crikvenica, where they started wine-growing. After a while, they learned that Vinodol Valley used to be home to 614 hectares of vineyards. These vineyards were destroyed in 1905 due to an epidemic. Miroslav and his partner came up with a new plan, and in 1994, they began to revitalise the valley. It was soon clear that the procedures they had learned in Slavonia were not effective on Croatian vineyards, but they never gave up.
Today, they have more than 25 years of hard work and experience behind them. The winery has 40 hectares of land, of which 31 have vineyards. The current capacity is 250 litres. This complex is one of the most beautiful and most important tourist centres in Croatia. The winery has five high-quality wines, three high-quality sparkling wines, and four normal quality wines. Of the seven Pavlomir wines they entered into the 2019 competition in Porec, six won gold medals and one wine won a silver medal.
The Novi Vinodolski Riviera includes other towns, such as Povile, Klenovica, Smokvica, and Sibinj. The hospitality of locals, the fresh mountain breeze, the sunshine, and those gorgeous vineyards make this region more popular year after year. Come and visit this beautiful place! Read more if you plan Novi Vinodolski sailing or rent a boat in Novi Vinodolski.