If you are looking for a beach as a holiday destination, Agropoli is a perfect choice. Although they often consider the locals temperamental, they are very hospitable and helpful. What to do in Agropoli? The following should definitely be on your list!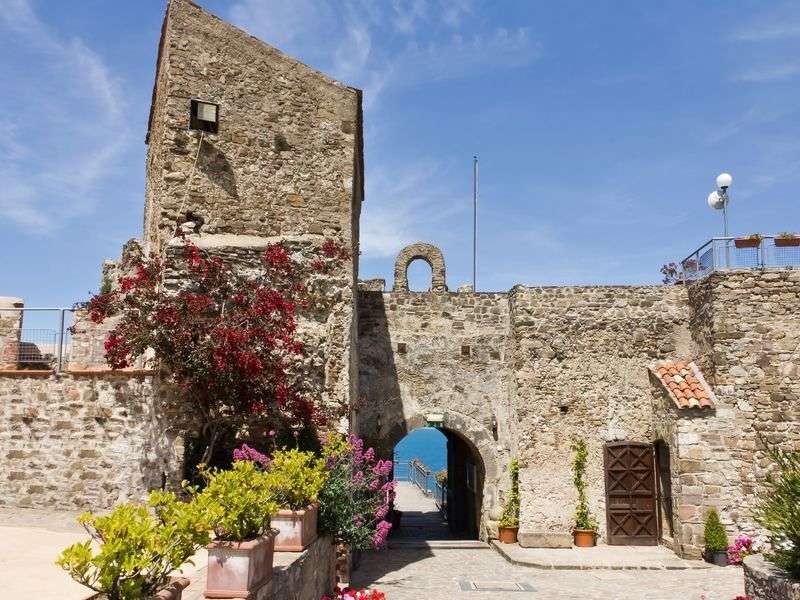 This article gives you an overview of the following topics:
What to do in Agropoli: Nature of picturesque beauty
The town can be found in a beautiful natural environment. If you visit the place, you should definitely not miss the following spots.
Cilento and the Vallo di Diano National Park
It's located in Southern Italy, in the Campania region, west from the Alento river between the Tyrrhenian Sea and the Apennines. The place was declared as a national park in 1991. It has also been a UNESCO World Heritage site since 1998. There are about 3000 different plants in the park, which is also home to several scientifically examined birds.
The best places for swimming and watersports
Agropoli is a perfect place for a holiday at the sea. The water is especially clear here, and it's ideal for swimming from May to September. The Bay of Trentova is a very good choice, as it belongs to a natural heritage site. You can rent a jet ski and spend a pleasant day on the sea. Surfing is also a popular active entertainment opportunity both among locals and tourists. You can also try scuba diving or go on an amazing boat trip. Families with small children won't be bored in Agropoli either. There is an aqua park in the city with many slides to try.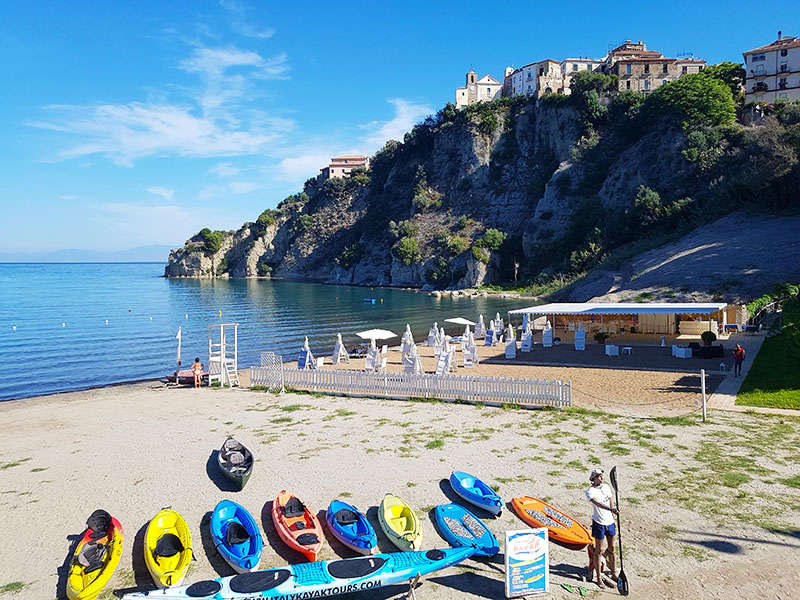 Things to do in Agropoli: Traditions and entertainment opportunities
Agropoli has truly special ancient traditions. On the central square, for instance, there are great puppet shows. This is a tradition that dates back to a hundred years, and it's special as people still appreciate the programme today. They attract a lot of tourists every year. The process of making caramel is also a so-called national show. They create delicious candies from the sweet mass as they were doing magic. Local sweets are very popular gifts. The Agropoli Carnival is another popular event that should be mentioned here. During these few days, the city offers an extravagant atmosphere and great entertainment every year. The locals wear shiny clothes and costumes on the streets.
Buzzing nightlife
If you are looking for entertainment, Agropoli is a great choice in the summer. There are very diverse clubs and discos here. Would you like to enjoy the panorama of the city? Visit the New Carrubo night club! This is an open disco with a wonderful cocktail bar and a versatile set of tunes. Luna Rossa is a great choice as well; it's one of the most popular night clubs among locals.
What to do in Agropoli? Try the local specialities!
The number one food in the city is pizza. Locals eat it every day. The gastronomic experience is enhanced further with sauces and salads. If you like frutti di mare, you should try the dish Fritto Misto di Mare. Do you like even more exotic treats? Then the vongole shells are for you!
Another famous national delicacy is mozzarella cheese. You can taste several types in local restaurants. It serves as an ingredient for several salads. We should also pay proper attention to the local wines. The most famous one is Lacryma Christi and Capri Bianco. If you are here, you must definitely try the Nocello liqueur – made from walnut – as well.
The finest restaurants in Agropoli
Pizza enthusiasts should try Il Ceppo, where they can also taste interesting salads made both from vegetables and fruits. Another popular national restaurant is Tommasini. If you have dinner with your family, La Sciabica is an ideal choice. Besides Italian food, they serve international dishes as well, so that everyone can find something they like. The elegant Alfonso restaurant always welcomes guests looking for European dishes. They always add new culinary masterpieces to their extensive menu.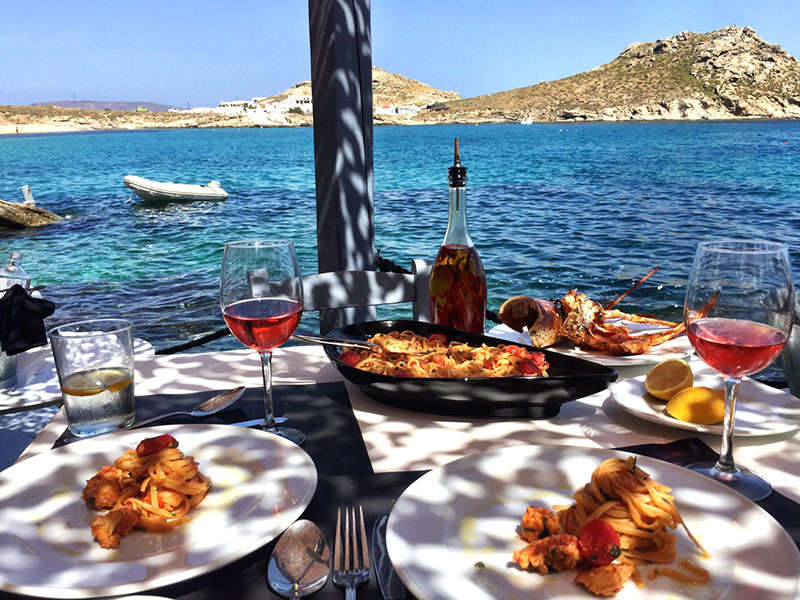 If you visit Agropoli, the smaller, more modest restaurants are worth visiting as well. These are also ideal for you if you want to try regional dishes. For instance, kebab is the main course in PiadinAmi. Once you're here, don't miss out on the desserts either!
In this article, we have presented the wonderful sights to see in Agropoli. If you visit the place, you can enjoy the crystal clear water as well as the several activities offered. Read more if you plan sailing in Agropoli or boat rental in Agropoli.