Alghero is one of the most frequently visited and beloved holiday resort on the island, surrounded by beautiful oil groves and pine forests. Locals are very hospitable and are happy to help tourists at any time. What to do in Alghero? The city is not only suitable for an unforgettable holiday at the sea, but also offers several sights and things to do.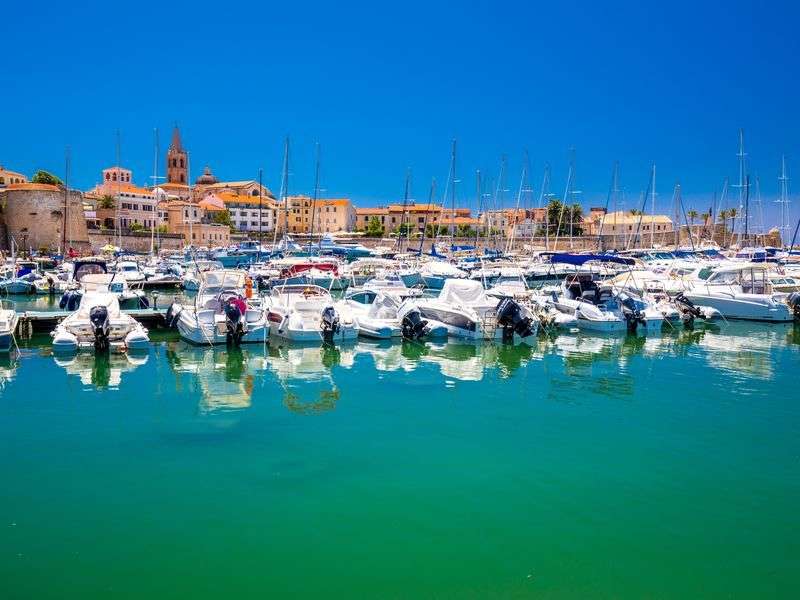 This article gives you an overview of the following topics:
What to do in Alghero? Visit the amazing caves!
Grotta di Nettuno
It is among the most beautiful dripstone caves of the Adriatic Sea. According to some experts, you can only see 500-meters of the 4 kilometer-long section. The salty pond of Neptun's Grotto and the route leading to it are both very nice. You can access the cave on the Escala del Cabriolo. It consists of 656 stars.
Grotta Pizzi e Ricami
If you would like to make your holiday a truly exciting one, we recommend you to visit the Grotta Pizzi e Ricami cave. You can explore this special spot wearing a diving suit, with the help of a guide. You can expect a breathtaking view, as the colour of the crystal clear water becomes turquoise due to the light.
Entertainment opportunities in Alghero
La Ragnatele
Are you travelling to Alghero with your family? You should not miss the La Ragnatele adventure and rope park where you can choose from eight different courses. These are divided into two groups with marked with colours, based on their difficulty. The red, green and yellow courses are for adults, while the orange, blue and pink ones are for children. If you get hungry, you can have lunch in the restaurant of the park.
Mare Nostrum Aquarium
You can find this place in the new quarter of the city. There are countless fish and unique sea creatures here, for instance, sharks, octopuses and piranhas. The building is located in a beautiful environment surrounded by trees; you can even spot squirrels here. This special spot is a great sight to see for both kids and adults.
Night life
There are pleasant bars and cafés in Alghero, which can mainly be found near the old city. Most of the clubs have a terrace from where you can admire the wonderful sunset. Visit the Poco Loco bar, which serves as a restaurant and a club as well. They have two floors. On the first floor, you can eat and drink: they have delicious pizza, cocktails, beer and wine. As for the second floor, they have live music, and you can even play bowling there. The Baraonda is another cosy bar that you should definitely visit. Music is provided by DJs. We can dance, drink amazing cocktails or have a snack.
Things to do in Alghero: The most beautiful beaches
Alghero's city beach, Spiaggia del Lido di San Giovanni can easily be accessed on foot. It is very popular among tourists. There is fine sand and clear shallow water here. It is also well-equipped. The other beach in the city is the Spiaggia di Maria Pia, located a few kilometres from the centre. It has a 1200-metre-long white sandy shore segment. Due to its slowly deepening water, families with small children love the place. There is a great view of Fertilia, the Bay of Alghero and the little island, Isolda della Maddalena from the beach.
Would you like to try watersports? Because of its unique sea world, you must go swimming, do snorkelling or scuba diving, and the same goes for surfing and sailing.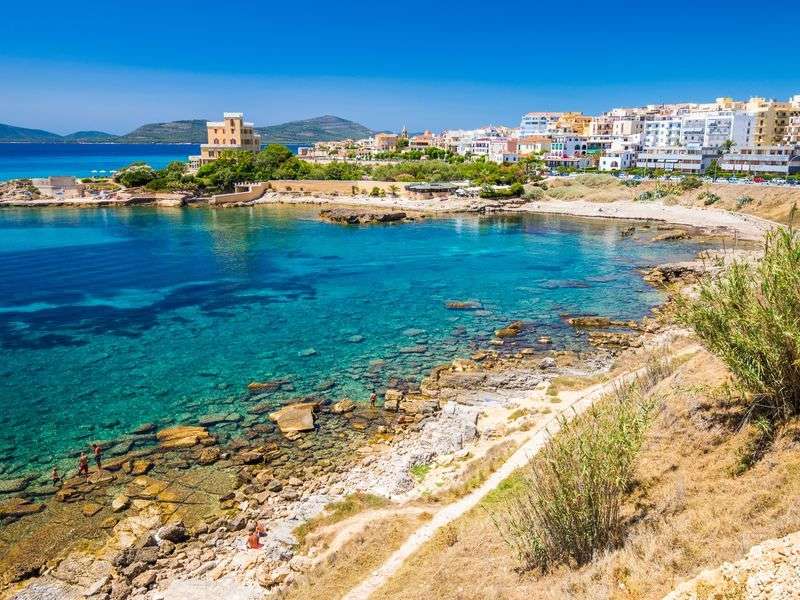 Enjoy the gastronomy!
There are many great restaurants in town. Fish and meat dishes are very popular; they are usually served roasted. Mediterranean spices and wines constitute a very important part of the local cuisine. You can find the simple but delicious Catalan style lobster in practically every restaurant. They scald it and add olive oil, onion and vinegar. The agliata sauce is another local food, made with garlic and vinegar; you should taste the spaghetti with sea urchins, too. Regarding the wines, try the Torbato di Alghero DOC white wine. It is perfect for seafood. Eating authentic gelato – Italian ice cream – is also a must here; the one they have here is among the most delicious and creamiest gelatos across Sardinia.
Alghero and its neighbouring area is a truly magical place, providing you with the opportunity to explore the unique beauty of nature. The city is also ideal for those who would prefer active recreation. Besides the beautiful beaches, there are dozens of sights and attractions here. Read more if you plan sailing in Alghero or boat rental in Alghero.