Beside its wonderful beach, this holiday resort offers many other unforgettable opportunities. You can find one of the most popular botanical gardens in the world here, and you can also admire gorgeous monuments. What to do in Blanes? We are going to show you what other programmes you can try in this idyllic resort and its neighbourhood.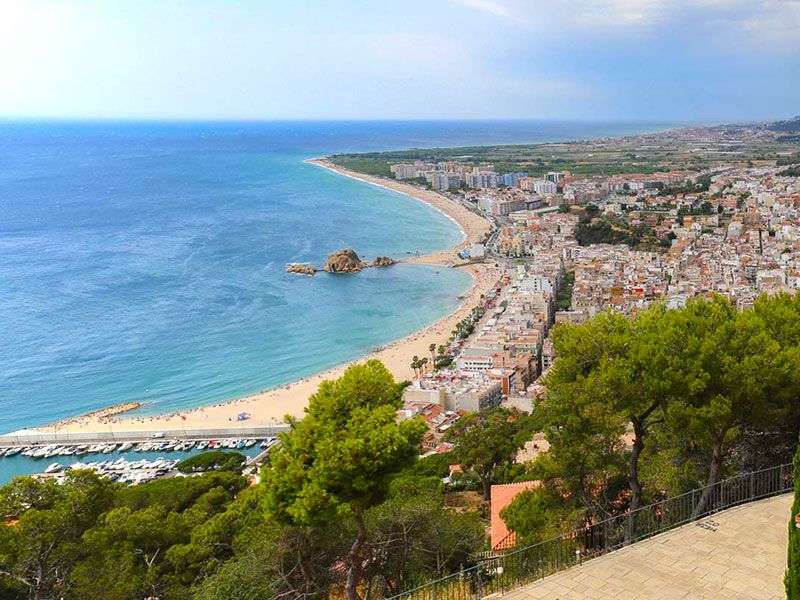 This article gives you an overview of the following topics:
What to do in Blanes? Explore the local cuisine!
There are many local products of excellent quality. One of the most delicious treats of the local gastronomy is fresh fish, especially the famous "gamba de Blanes". Restaurants combine local and traditional foods with modern dishes. If you visit the place, you should definitely taste the local beers Marina and Popaire. The Laviret and Ses Verne's champagnes, and the beverage called Coral Marine Sea Drink are also great choices.
Things to do in Blanes: You can enjoy the water at beautiful beaches
The main beach of the resort is located to the right from the Sa Palomera rock. It is 650 metres long and 30 metres wide. There are bars, restaurants and lounges on the beach, and you can even do watersports. On the left of the rock, you can find a beach called S'Abanell, with a length of 2200 metres and a width of 60 metres. There are also several services and entertainment opportunities here. The pebbly Cala de Sant Francesc or Cala Bona is located in an amazing bay. It is very popular among locals; you can access the spot through the entrance of the famous Marimutra Botanical Garden. The picturesque beach of Platja de Treumal is also worth visiting; it can be found between Blanes and Lloret de Mar.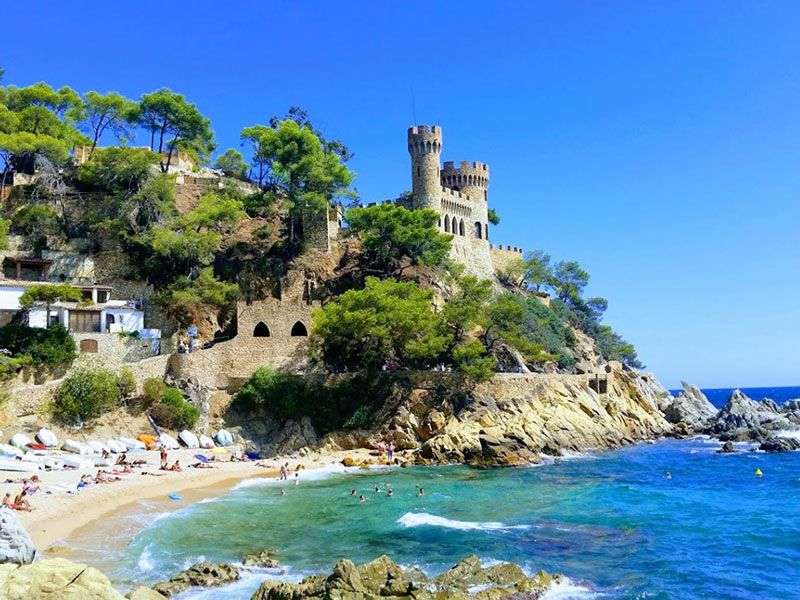 Things to do around Blanes: Entertainment opportunities
Today, they organise musical events in almost every town in Costa Brava every year. They offer many festivals to visitors that are unique in some sense, for instance, because of their history, authenticity or diversity. They celebrate the International Fireworks Competition every year at the end of July – this is the most popular event in Blanes. This is a show that has an incredible tradition of more than a hundred years.
Nightlife in Lloret de Mar
If you like the buzz and you are looking for entertainment, we recommend Loret de Mar nearby in particular. The city is mainly popular among the youth, as there are many clubs here. Many nightclubs advertise themselves on the streets. If you choose this holiday resort, you should prepare for the large crowds between June and September.
What to do in Blanes: beautiful botanical gardens
Marimurtra Botanical Garden
They consider it one of the most popular and best botanical gardens in the world. You can admire nearly 6, 000 flowers and plants on 16 hectares. Interestingly, this not only means indigenous plants but a collection from all over the world. Those who love fantastic views, there are great viewpoints facing the sea.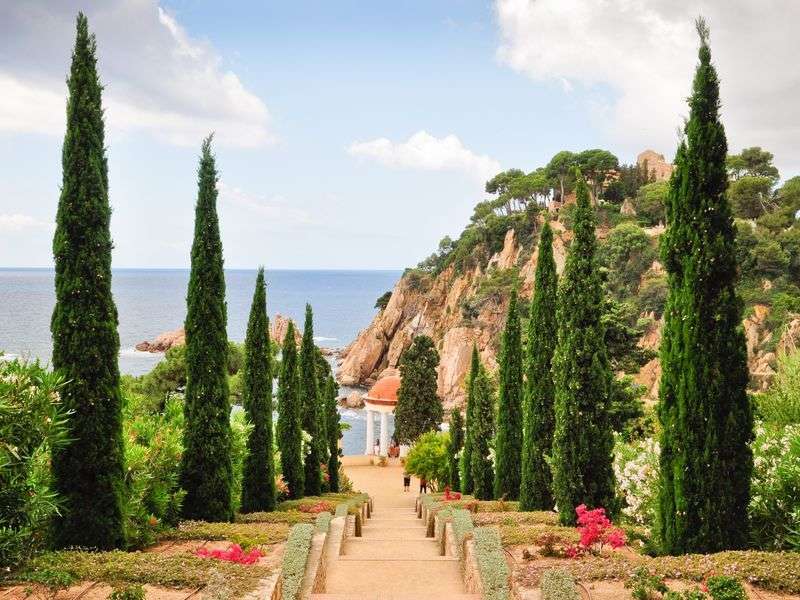 Pinya de Rosa Tropical Botanical Garden
This wonderful place is located around 2 kilometres from the city of Blanes. Fernando Rivière de Caralt established it in 1954, and he adapted the tropical plants to the Mediterranean environment. We strongly recommend that you visit the botanical garden, as it exhibits diverse flowering all year. Some of the larger flowers even stay open at dusk.
Santa Clotilde Garden
This botanical garden can be found near Blanes, at Lloret de Mar. Although it is not very large, we recommend it because of its beauty and peaceful atmosphere. As it is located in an exceptionally beautiful natural environment, on top of a rock, it provides a breathtaking view of the sea.
Blanes and its neighbouring area is a truly magical place, providing you with the opportunity to explore the unique beauty of nature. If you are looking for active recreation, you should include the monuments in the city on your list as well. If you want some rest, you can relax on one of the well-equipped, marvellous beaches. Read more if you plan sailing in Blanes or boat rental in Blanes.