Spain belongs to the most frequently visited areas in Europe. It is not only the case because of its suitable location, but also due to the several opportunities offered for a wonderful holiday. What to do in Spain? Besides the breathtaking beaches, you should also discover the beautiful historic and natural sights.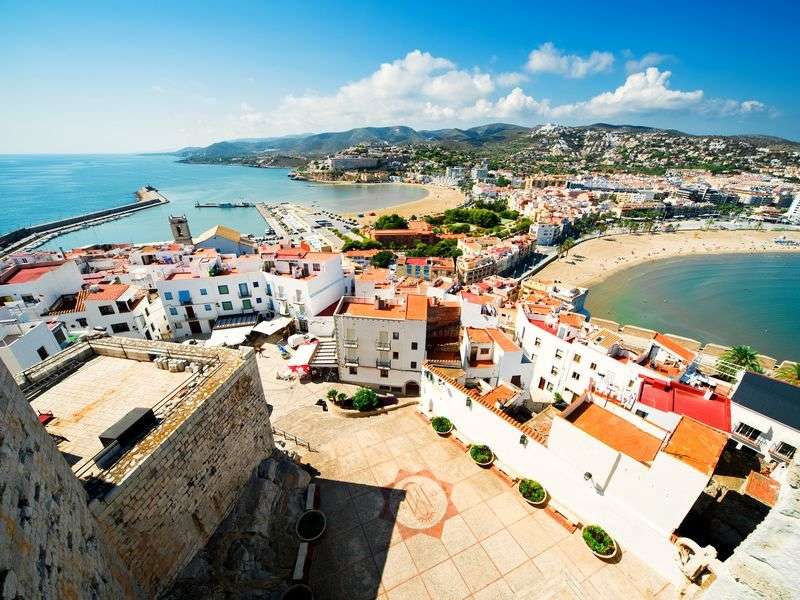 This article gives you an overview of the following topics:
Things to do in Spain: Traditions and entertainment opportunities
Folklore festivals or fiestas, religious romerías and other local celebrations constitute an important part of life in this country. Each city has a Saint, and the celebration of a particular Saint is called a fiesta mayor. Feria, which is the national fair, is one of the most colourful folklore festivals. They celebrate it every year in all the important places throughout the country.
The most beautiful celebrations held in March include Las Fallas, commemorating St. Joseph. During the event, they erect statues made of giant polystyrene and paper; the most beautiful ones are exhibited in museums, and the others are burnt. Another celebration that attracts a lot of tourists in the summer in San Juan. It starts in Valencia and ends in Alicante. They organise it on July 23rd, the shortest night during the year. They build a fire on the beach, enjoy good music and dance till the morning.
The most famous tradition in Spain is undoubtedly bullfighting. There are more than 300 arenas serving this controversial entertainment. The fact that they banned bullfighting in 2012 in Catalunia proves that the tradition divides the public opinion. Today, the Las Ventas bullfighting arena, "Plaza de Toros de Las Ventas del Espíritu Santo" in Spanish, is the largest arena in the country and the third largest one in the world behind the Mexican and Venezuelan arenas.
Magical nightlife
Nightlife in Tenerife
If you love the buzzing nightlife, you should visit the most popular party place in the Canary Islands, Tenerife. There are dozens of bars, open-air clubs and a giant disco here. Playa de las Americas, the most crowded spot on the island, it has many of these places as well. You can find everything here, from classic clubs to karaoke bars. If you like live music, the Shenanigans is a good choice, and we also recommend that you visit the Hard Rock Café, the Tramps and the Crystal Palace Club. Would you prefer a more exclusive environment? Then you should visit Faro Chill Art, located between Puerto Colón and Playa de Fañabé. The elegant club, shaped like a yacht, is a perfect choice if you would like to admire the sunset while having a cool refreshing drink.
Kaluna Beach Club is an open-air party venue with a swimming pool. Papagayo Beach Club and Monkey Beach Club can also be found on the beach. If you prefer Latin rhythms and salsa, Puerto de la Cruz is an ideal destination for you; Blanco Bar and The Bee Hive are places worth visiting, too.
Nights in Ibiza
Ibiza has become famous for the summer club parties, attracting huge crowds of tourists. The party island is mainly known for its giant clubs. Space, for instance, is a concert hall, which is special because unlike most clubs, it opens in the morning. Privilege is the largest club in the world, with a capacity of almost 10, 000 people.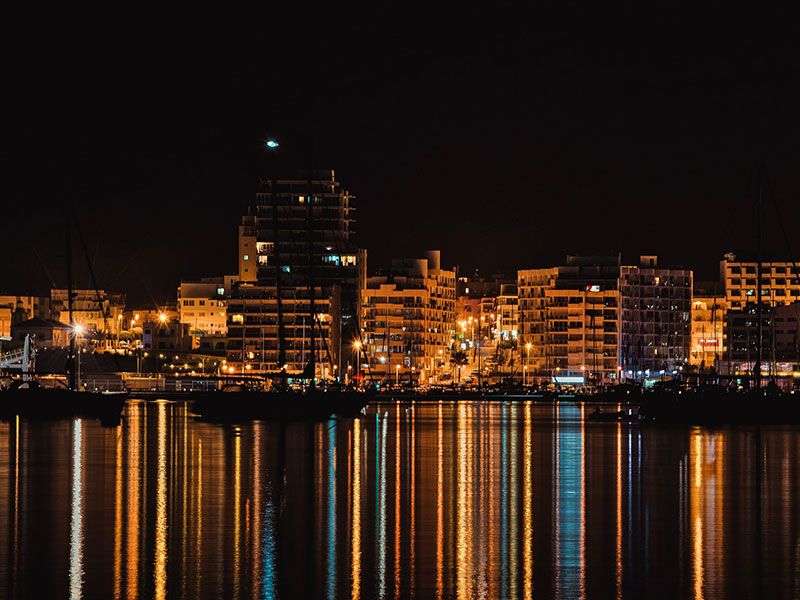 What to do in Spain: If you are a nature enthusiast
If you not only want to swim but would do some hiking as well, choose one from the wonderful national parks and botanical gardens in the country. We are going to show you the most frequently visited ones.
Teide National Park
You can find this park in the middle of Tenerife. It has been a World Heritage Site since 2007. They established it in 1954, and it has a size of 18, 990 hectares. This makes it the largest and oldest national park on the Canary islands. Spain's highest peak, the 318-metre-high Teide volcano, can also be found here. It is mainly the flora of the park that is precious, with several protected species. As for the animals, the invertebrates are worth mentioning in particular, and as for the vertebrates, reptiles – for instance, the Western Canaries lizard and the "Tarentola delalandii" skinks – are special as well. Mammals living in the park include several species of bats, rabbits and mouflons.
Picos de Europa National Park
It is located in the northern part of Spain, in Asturias, and is considered by many the most picturesque mountainous area in the country. It is home to endangered species such as brown bears and wood grouses. Another interesting fact that the deepest caves in Spain are located here and the mountains get as high as 2600 metres. And in the heart of the national park, there are two lakes, Lago de Enol and Lago de la Ercina. The area is a fantastic hiking spot with an amazing view, and the famous cycling race, Vuelta, has an iconic stage here.
Timanfaya National Park
The park is one of the most special areas of the island of Lanzarote. Its territory was formed by the lava of Montañas del Fuego, also called Fire Mountains. It is a highly protected area that you can only visit if you abide by the strict rules. The national park is both a biosphere reserve and a bird protection area. Thanks to its rare plants and unique stones, it is a sight that you should definitely visit. The latter covers the area in several tones of colours, from copper to black. If you are lucky, you can also take part in a hiking tour.
Marimurtra Botanical Garden
The cosy little Spanish holiday resort, Blanes, is located the app. 70 kilometres from Barcelona, in the southern parts of Costa Brava. You can find one of the most beautiful and most famous botanical gardens here, with nearly 6, 000 flowers and plants on 16 hectares. There is also a breathtaking view from the viewpoint, surrounded by rocks and the sea.
Güell Park
This wonderful spot is located in the second-largest city of Spain, Barcelona, in the Gràcia district. They regard it as one of the most beautiful parks in the world for a reason. There are several buildings made of stone and decorated with colourful marquetry, and you can see the whole city from the top of the hill. The park is a popular spot among tourists and locals and is a UNESCO World Heritage site.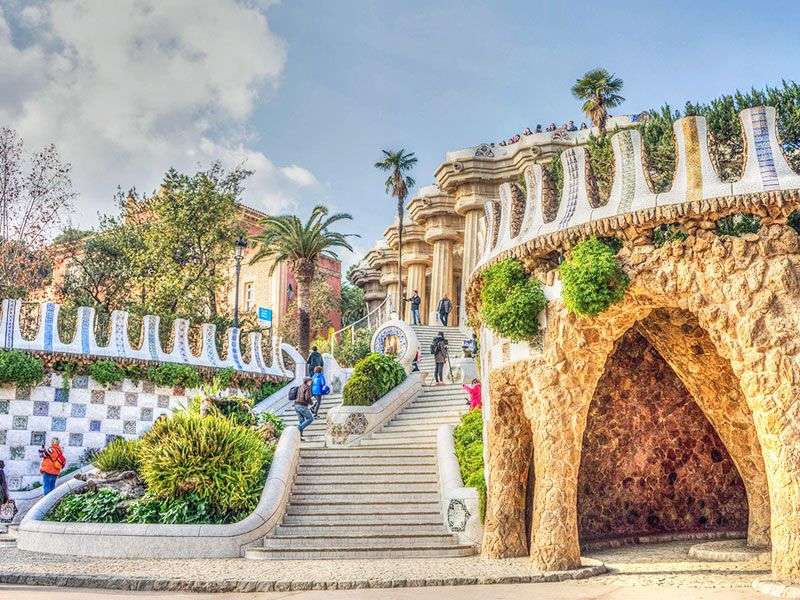 Bird watching spots
Of all European countries, The most IBAs (Important Bird Areas) can be found in Spain. This means more than 400 protected areas – including national parks – where you can admire the animals from up close.
Islas Atlanticas National Park
One of the most significant bird watching spots is the Islas Atlanticas National Park. Its ecosystem provides a perfect habitat for the seabird colonies, seagulls and cormorants. Turtles, seals, dolphins, whales, shells and other molluscs are also present here. We can explore the national park on a boat from June to September.
Doñana National Park
In the swamp and the dunes, European and African migratory birds can be observed. In the winters, app. 200 thousand birds nest here and about 300 different species can be found in the park every year. The salty swamps are ideal for flamingos, herns and ducks. There are also storks and herons here. The territory, where nearly half a million visitors are allowed every year, has been a UNESCO World Heritage Site since 1997. The park is fenced off, and there is a high-level security check upon entry. There is an opportunity to get to know the flora and fauna of the area on guided tours.
Things to do in Spain: Wonderful beaches and watersports
Spain has many beautiful beaches where both the young and the elderly may enjoy a pleasant recreation. If you are not annoyed by the crowd, you could visit the beach of Costa del Solon Nerja, El Salon Beach. Thanks to its sandy shores and clean, shallow waters it is ideal for families with children in particular. You can also admire the sea from the so-called Balcony of Europe. The white sandy beach of Ibiza called Cala Jondal is also a perfect choice; you can have a delicious cocktail here.
Do you prefer peace and calm? The tiny bay of Ibiza, Cala Xuclar is not only ideal for swimming but for scuba diving as well. In Mallorca, we recommend Cala Figuera Beach. The latter has a calm bay among the mountains; it has a marvellous panorama. The other larger island that belongs to the Balearic Islands, Menorca should also be mentioned here. It has more beaches than Mallorca and Ibiza combined, but these are much more romantic, so we encourage elder people to visit the place. One of the most popular beaches is Cala Galdana, located in the holiday resort Ferreries. It is equipped well: they offer bars, restaurants and watersports opportunities for your joy.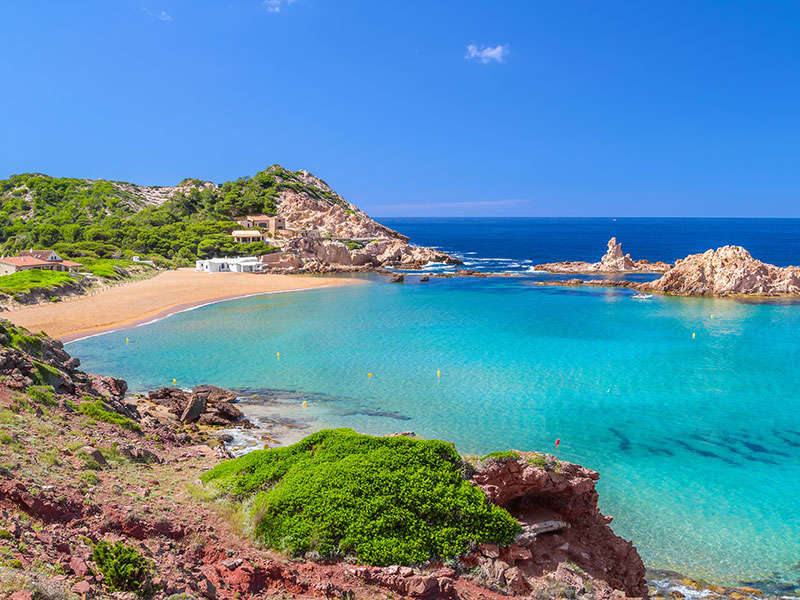 What to do in Spain: Characteristics of the local gastronomy
The gastronomy of Spain is characterised by diversity and versatility. Popular meals include cool gazpacho and warm cocido with meat. Their most known dish is the paella, which is made with good quality rice coloured yellow by saffron. It got its name from the special pan with two ears and no handle. They add different vegetables, fish, crabs, shells and meat. There are several known types, for example, the Paella Valenciana. As for meat, they eat mutton, lamb, beef, pork and chicken. Bull beef is a special dish: they process the meat of the slaughtered bull following the fight. Tapas, which means "small portion", is popular in Spanish restaurants, bars and taverns. It is most famous in Andalusia. They serve it in different ways, for instance, with slices of ham, cheese, creams with olives, chicken bits and sausage, as well as fish or Frutti di mare.
If you visit the place, the famous Jamon Serano ham is a delicacy that you must definitely taste. It is made from the best quality pork, based on an authentic Spanish recipe. Locals have it as a light dinner, but it is also perfect for wines instead of cheese. As for dessert, they eat fruits, fruit salads, pudding or ice cream. Another authentic Spanish dessert is churros, which is dough cooked in oil, with a thick shape of a caterpillar. Their madeleine, magdalenas is similar to brioche or muffin.
The most popular drinks in Spain
The Spanish fortified wine, sherry, is popular in the whole world; it is from the small Andalusian town Jerez. Although their names are similar, we should distinguish between sherry and cherry brandies such as cherry brandy liqueurs; sherry does not have any additional flavours. Its alcohol content can be 18%. The Malaga wine is the best white wine in these parts. It is a sweet wine made from Muscat grapes, with a colour of gold. They usually drink it with desserts. Sangria is prepared with wine, fruits, juices and brandy or schnapps. It has a low alcohol content, and they also call it wine punch or aromatic wine.
In this article, we have provided you with a list of programmes and interesting things to do in Spain. If you would like to relax in a peaceful environment, or you prefer entertainment and a buzzing nightlife, it is a perfect destination for you. Read more if you plan sailing in Spain or yacht charter in Spain.