Menorca is the second-largest island of the Balearic Islands. However, it belongs to Spain; it comprises an entirely separate world. It lies in the western region of the Mediterranean Sea. Its largest city and centre is Mahon. The inhabitants mainly speak a dialect of the Catalan language. An interesting fact is that there are more beaches here than on Mallorca nearby. The water is crystal-clear in the gradually deepening, shallow coves. What to do in Menorca? Are you curious? Then read it further.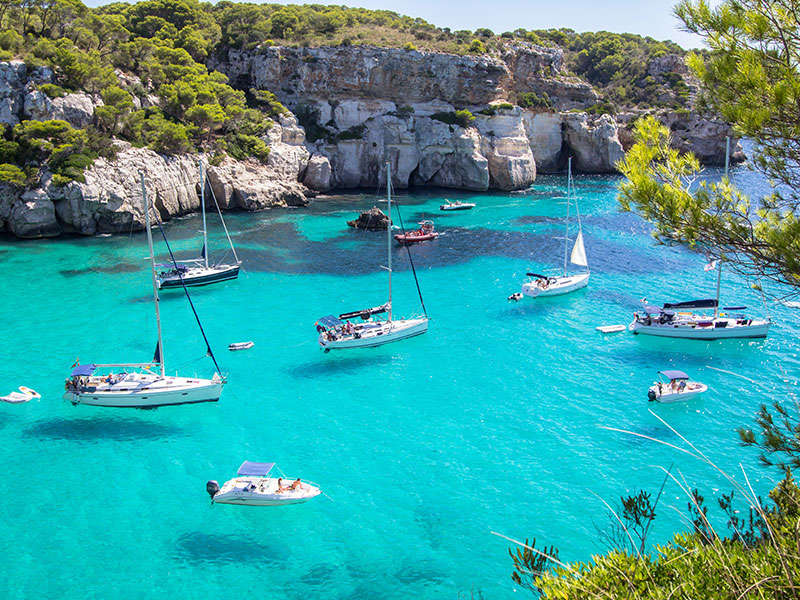 The main points of this article are the following:
What to do in Menorca: Astounding history
Menorca's history is more than interesting. Puzzling finds have been discovered stemming from the Bronze Age. This island of paradise is a hideaway of rare treasures. Mysterious stone buildings depict a picture of the former megalithic culture. Buildings of the Roman era have been standing here until today. The effects of the Minos culture are visible on the ancient remains. Countless fortresses, watchtowers and temples remained from the rough times of the Middle Ages. If you are interested in the best historical sights, check our list.
Megaliths
The taulas are rectangle stones similar to Stonehenge put upon each other. Such sanctuaries have been found around Mahon and on the whole island. You can see the ancient wall remains and cone tombs. An interesting fact is that the stones were laid on each other precisely by millimetres without any binders. They are the traits of the talaiotic culture which was typical on other islands of the Balearic Islands. These astonishing buildings are about 4000 years old and no one can explain the mystery of their construction. Such buildings are near Talati de Dalt or Sa Crudia Cremada, Mahon's outskirts. Torre d'en Gaumes on the southern part of the island is a huge ancient settlement discovered by archaeologists. There has been no exact explanation found on the secrets of the hilltop sanctuary so far, but it seems there is a connection with the Great British megalithic culture.
Traits of the Roman era
The island was under the governance of the Roman Empire before Christ. Menorca was an important trading centre. For example, a significant building, the fortress of Saint Agatha near Mahon is 2000 years old. The town of Ciutadella also emerged in the Roman times, 400 A.D. The foundation of a 1500-year-old early-Christian basilica can still be seen on the island of Illa del Rey.
Memories from the Middle Ages
The island was the scene of attacks and domestic political battles in the Middle Ages. There were debates on territories, attacks of Berber pirates and other continuous fights on this beautiful island. Nevertheless, amazing buildings were constructed in peaceful times. Let's see a few:
Museum of Menorca
A baroque monastery hosts a modern museum with an exhibition of local history. There are display items from the megalithic culture through the Roman and Islamic times to the 18th century. The collection of interesting and unbelievably rare finds is visible here. If you are keen on the long history of this island of paradise, you can find answers here.
Santa Maria Cathedral
The cathedral's construction started in the 1200' on the site of an old mosque. There were many reconstructions ongoing and even a bomb explosion in the 18th century. Nowadays it rather preserves neoclassical features. An amazing fact is that its 200-year-old organ stills works.
Alaior
The 14th-century old town is the jewellery box of the island. The houses are typical with dark red roofs and bright white walls. It is famous for its cheese factory, shoe manufacturing and the Balearic University.
Things to do in Menorca: Natural wonders
Menorca has been the member of the UNESCO Biosphere Reserves since 1993. The breath-taking landscape and its intact natural treasures are under strict protection. Rare endemic aborigines used to live on the island. A huge 12 kg rabbit, a giant tortoise or dormouse was indigenous. It is a resting place for migratory birds; therefore, you can see several birds from time to time. An amazing bay with greenish country welcomes the visitors. What things to do in Menorca as a nature-lover? If interested, read further.
S'Albufera des Grau
This nature reserve is located on the north-east of Menorca. About 50 km2 forest, sandy dunes and marshes provide a home for hundreds of wild species. The park is the centre of the Biosphere Reserve; its aim is to preserve the biological diversity. Its ecosystem is really special, unique on the island. Also, the Balearic lizard and sea hawk live here. There are guided tours starting from the visitor centre.
Cami de Cavalls
There is a path leading along the shore on the island of Cami de Cavalls. It was originally built for horsemen; today you can go on foot or ride the bike there. It is divided into 13 station; each of them can be visited separately. They lead you through important historical locations or natural sights. Menorca's northern part is recognizable for its dark cliffs, mountains and streams. On the other hand, the southern parts offer a sandy beach and a gentle landscape. On the way, there are many beaches to choose from or where you can plunge into the water.
Jeep Safari Menorca
You can choose from three Jeep Safari rides. The "Explorer" package includes a guided island tour throughout the most beautiful places and with a culinary experience. The archaeological-ecological tour focuses on the island's environment and historic sights. The "Sunset Experience" takes you to the best beaches and parts of the coastline. If you are an experienced driver off-road, do not hesitate to drive.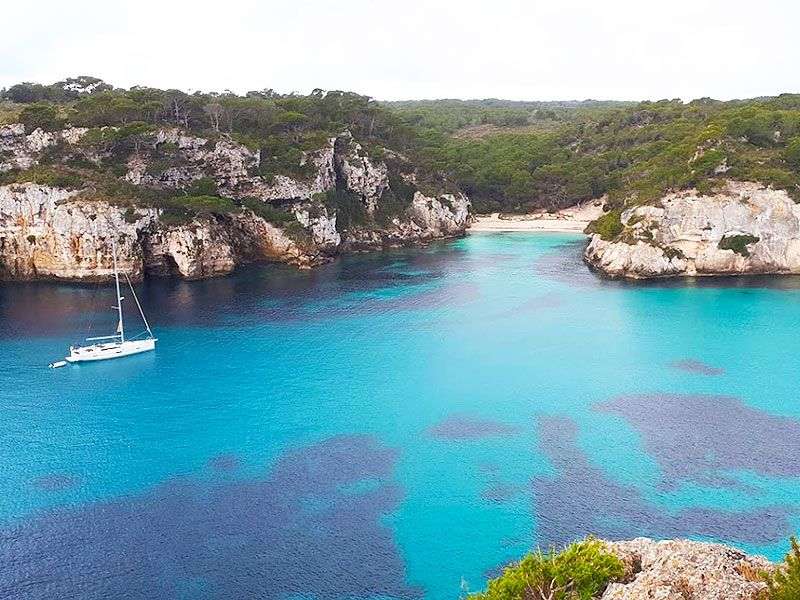 What to do in Menorca: Buzzing nightlife
What else is sure beyond the afternoon siesta in the Mediterranean region; of course, the buzzing nightlife? It is so cool to chill down after a hot day. Everybody goes out this time and fills the sleeping streets of the town. The community life of Menorca will enthral you. What to do in Menorca in a starry night? Check it out.
Sa Cova Calan Blanes
A bar in a beach cave? Yes, it's amazing. Sa Cova is tiny, though, fairly exciting. Indoors there is a nice restaurant, whereas outdoors thematic parties are held. You can take part in dance programmes, interactive shows or listen to live music or DJs.
Los Bocaneros
The word "chiringuito" used on Spanish lands means a resort bar. The history behind this word is that fishermen used to fry fish in their boat to sell them. Los Bocaneros in the Binibeca bay is a popular chiringuito. An old fishing house was transformed into the main building. On the beach, you can sit under sun umbrellas made from palm tree leaves. Its cuisine is pure and easy. You can taste Mediterranean specialities, such as tapas, fried fish or Menorca gin. At night live music and a DJ entertain the guests.
Cova d'en Xoroi
This great pub is in the outskirts of Cala en Porter on the south-east of the island. Exclusive clubs opened in terraced caves of the huge cliffs around the sea. This unbelievable experience is accompanied with rustic wooden equipment and a stunning view. You can come in even in daytime or hire your own terrace. There are concerts, music parties every night. Watch the sunset from the bright white cliffs and dance until dawn!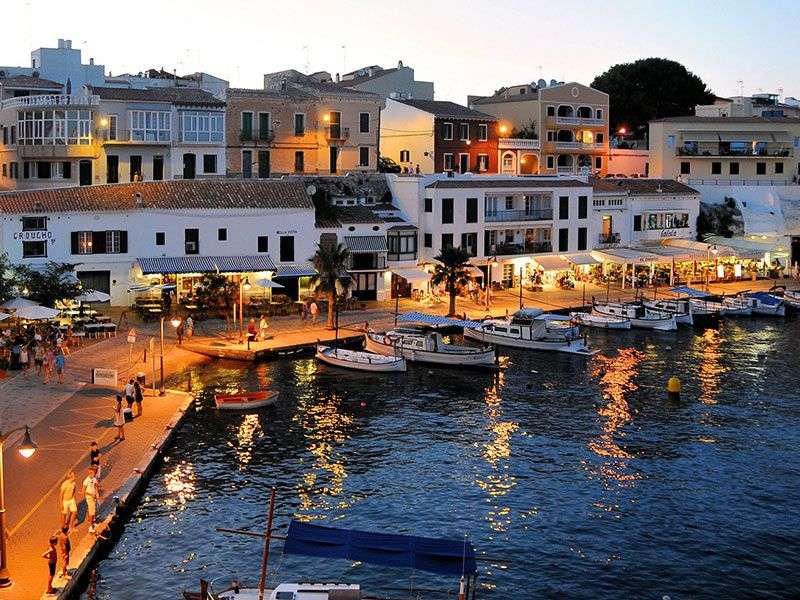 Things to do in Menorca: Gastronomy
There is a wide variety of dishes among the regions of the Mediterranean Sea. This country is a melting pot of nations and cultures. This is true for their cuisine; there are no similar dishes, except for the ingredients. Traditionally locals consume sea fruit, meat, dairy products and fresh vegetables. If you regard it important to taste local meals, we help you make your choice.
Tapas
Tapa, or Spanish snack, is generally served beside drinks. Usually, it is salty; but you can prepare it in many ways. As a matter of fact, smoked ham slices are always on the table. Besides ham, they serve oil berries, cheese, bread and vegetables. You can it either cold or hot tapas. If you like salty, crunchy fish, liver, tuna salad or meatballs, you can find them here too. It is fairly diverse; you can taste many different dishes in an evening. You cannot avoid it in any of the bars in Menorca.
Bocadillo
Bocadillo, a substantial sandwich, has gained fame in the Spanish gastronomy. As a side dish, you can order it with an omelette or marinated-smoked ham. It is full of vegetables and sauce. (Did you know that the mayonnaise (Mahon-aise) comes from Menorca?) You can choose bocadillo either cold or with hot fillings. When you are hungry during your tour, order one in a café or bakery. It is substantial and delicious too.
Churro
Locals adore this sweet pastry. They usually consume it for breakfast. It is flat dough fried crunchy. In certain places, it is filled or dipped in hot chocolate.
Ensaimada
Ensaimada is a typical Catalan meal coming from the Balearic Islands. This pastry rolled in a snail form has many flavours. You can choose from apricot, pumpkin, egg cream or cottage cheese cream fillings. Owing to the Spanish conquests it has become traditional in Latin-America and the Philippines
Menorcan Cheese
The cow, lamb or goat cheeses of Menorca are world-famous. There are fresh light products, but the most preferred one is the half-year-old cheese. Their secret lies in the island's microclimate and salty air. Their characteristic taste perfectly harmonizes with the traditional dishes. Therefore, many cheese factories operate in the region. Sit on a terrace of a chiringuito, and try out these local savouries!
Soups
It is traditional to consume soups on Menorca. They are really light dishes which do no cause discomfort in your stomach. Oliaigua is a vegetable soup with tomato, paprika, onion and garlic. It is served with bread or fig. Lobster fish is really something here. The basis is brew with lobster, olive oil, tomatoes and paprika.
Menorca gin
Finally, let's introduce an alcoholic drink. This local speciality has an origin label. The 18th-century British conquerors brought the consumption of gin into fashion. The ingredient is grape because there is a lack of grains here. The grape distillate is mixed with juniper berries. They only use quality berries, the best ones grow on 800 meters above sea level. If you are on Menorca, do not miss it! It works as an appetizer. So, prepare your stomach for some fine bites.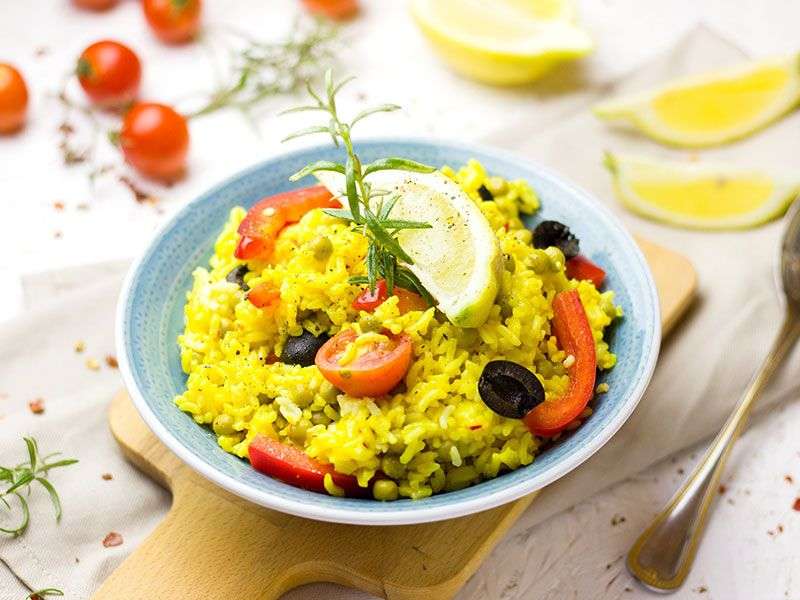 What to do in Menorca: Traveling with children
Menorca is a perfect holiday resort for families with children. There is an intact nature with shallow coves to be seen; moreover, an endless list for entertainment facilities. Here are some tips on what to do in Menorca with your kids.
Family splashing
What else would be the first then a big splashing in the water? The turquoise water is quite attractive during the hot summer. You are lucky since Menorca abounds in family-friendly resorts. Let's take Cala Galdana for example. The beach is shallow, the water is crystal-clear. It lies in a mussel-formed cove with golden cliffs around. The beach is sandy and fully-equipped. Son Saura Beach stretches along the south-west of the island in an untouched natural environment. The vibratingly blue water deepens slowly.
Lloc de Menorca Zoo
This small zoo is located by Mahon. You can find native animals and rare species here like Menorquin horses, goats, turtles and exotic reptiles. Toddlers can have fun in the small playground. Furthermore, interactive programmes await the children.
Aquarock Waterpark
This adventure park lies at the southwest corner of the island, in Cala en Bosc. It guarantees a whole-day entertainment for each member of the family. There are pools both for children and adults, a slide park and spa facilities at your disposal. After swimming, jump on the trampoline or ride a go-kart.
As you can see, there is an endless list of facilities offered by Menorca. Whether you are keen on staying on the beach or go hiking, all can be a wonderful experience. The hospitable citizens being in harmony with nature warmly welcome the visitors. Politeness is of utmost importance here. So if the choice is in your hand where to sail the yacht, head to Menorca. And after gaining so much experience, you can tell all stories to your friends beside a gin. Read more if you plan sailing in Menorca or yacht charter in Menorca.