What to do in Mexico? If you travel to Mexico, you have lots of opportunities. You can visit beautiful landscapes, go for a city trip. Swim at a beach, try water sports or visit historical and cultural places. Whatever your decision may be, you are sure to get unforgettable experiences for your life.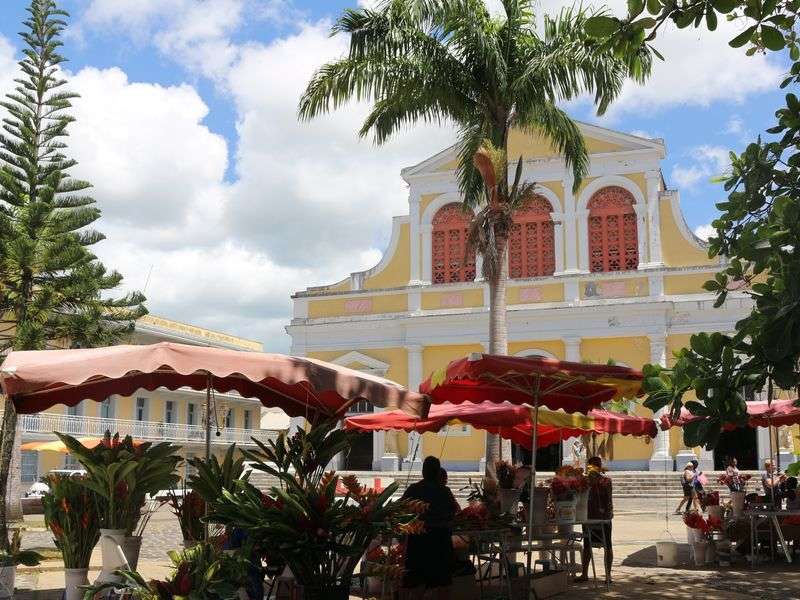 The story summarises the following bullet points:
What to do in Mexico: If you like nature
You make a good choice if you want to discover the beauties of nature in Mexico. Here are some ideas and possibilities you can choose from.
Common swimming with whale sharks
Each year between May and November you can find whale sharks near Holbox Island in the warm sea waters full of planktons. Cruises are organised to watch these huge animals from close. Whale sharks are the largest species of fish; their weight can be as much as 20 tons and their length even 40 feet. If you keep the necessary protective measures and you are brave enough, you can also swim with them.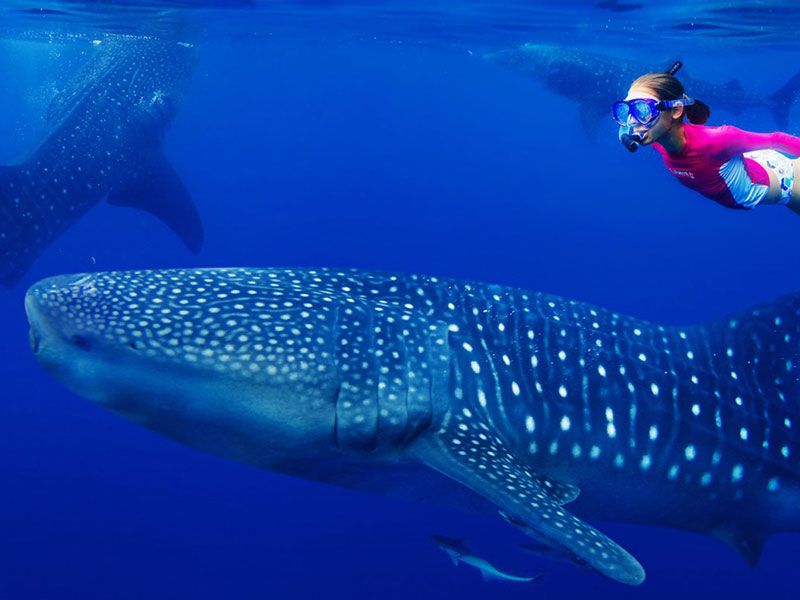 Whale watching, swimming with sea lions
If you are at Los Cabos between November and March, don't miss the whale watch. This is when the giant humpback whales arrive to give birth and continue their journey towards Alaska. Sometimes these huge, but friendly sea mammals arrive in such a great number that you can also watch them from your hotel window.
At Cabo Pulmo National Park you can swim with sea lions because these animals are not afraid of humans.
What can it be like on camelback?
Probably camels are not your first idea when you think of Mexico, but when you go to Los Cabos, you can also try camel riding. These animals called the "yachts of the desert" were brought here by the US Army in the 19th century. The camels were used for freight transportation, but they carry now tourists in the sand.
How do turtles develop from eggs?
If you've always been interested in that, you must visit the Turtle Farm Isla Mujéres near Yucatán peninsula, which is only 20 minutes by ferry from Cancún. But you may be able to watch young and old turtles also near Tulum, Akumal, and Acapulco.
Bird watching
If you like sailing and birds, you should visit the beach of state Nayarit on the Mayan Riviera. There are a great bird watch and bird count in the town of San Blas every year. This event takes place in the winter, as you can see it from its name ("The Christmas Bird Count").
It is interesting that the record of bird species to be found here at a given time was 292. You can also admire many kinds of birds if you visit Acapulco. There are two lagoons in Acapulco: the northern Coyuca-lagoon and the southern Tres Palos-lagoon. You can explore the rich bird world and plants at both places if you go on pre-organised cruises.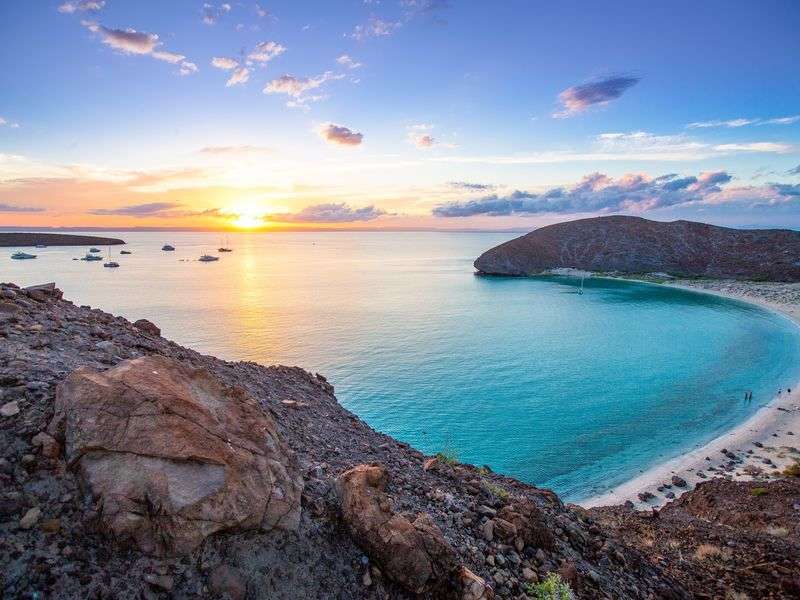 Best places for cuba diving and snorkeling
Cozumel
The largest island of Mexico's Caribbean area, very close to the holiday resort town Playa del Carmen. This is one of the best scuba diving and snorkeling venues in the whole country because the sea is transparently clear here. You can see as deep as 200 feet under the water. You can find a botanical garden and a national park on the island too.
Akumal Bay
It is located between Tulum and Playa del Carmen. Many scuba diving shops serve snorkelers. You can dive in a group or individually. It is a special experience that you can swim very close to turtles here because they are already used to human presence.
Cenote dos Ojos
Cenotes are easy to spot in Mexico, but they are especially frequent on the Yucatán-peninsula. These are natural limestone formations, caves that contain fresh water. For scuba divers and snorkelers it is a unique experience to dive into a cenote. Among these, this is one of the largest and most famous. Its name ("dos Ojos" "two eyes") refers to two large limestone pieces that are connected by a cave full of water, in which you can dive.
What to do in Mexico: More water sports: what and where?
Surfing, kite-surf, sports fishing
San Blas that has already been mentioned is a real surfing paradise. The world's longest surfing waves used to be measured here at the coast Playa de Matanchén a while ago. Mazatlán, which is in state Sinaloa is also a favorite surfing hub, but sports fishing is also preferred here. If you want to try kite surfing, visit Tulum. The famous and beautiful beach with white sand makes swimming a great experience here.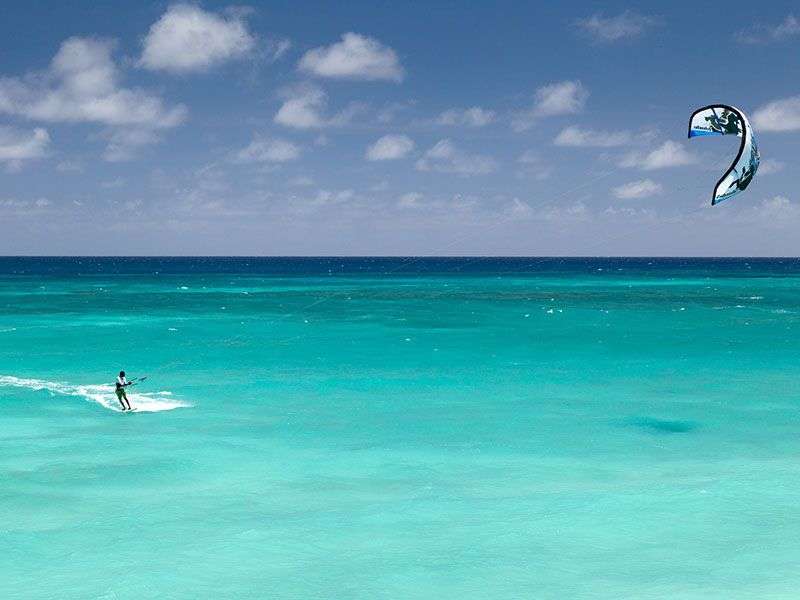 Zip-line and SUP: what are these?
If you are not sure, what these expressions mean, it's high time you learn them. Zipline is a ropeway between two places, where you can glide or slide. It is a popular leisure-time activity in Mexico and you find such ropeways at many places. We suggest Puerto Vallarta for you and the ropeway "Tortuga" that is in Wild Canyon Eco Park in Los Cabos.
SUP means "stand-up paddle boarding", that is standing surfing or standing rowing. Acapulco bay is especially suitable for this activity with its environment. It is an easy form of body motion, also recommended for beginners, a kind of entry to the world of surfing.
Things to do in Mexico: Adventure parks, water slide parks
If you come with kids or family, you can't miss this entertainment. You can spend a full day with lots of experiences at X-Caret Park, which is a 250-hectare archaeological and ecological adventure park near Tulum. It is a gigantic entertainment centre, which combines a leisure park, a zoo, a cultural centre, a museum, and a wellness centre.
South of Cancún, it is Xel-Ha waterslide park that lures all generations for an unforgettable experience.
Once you are in this area and you are an eternal kid, don't miss your chance for "Cancún Pirate Show"! It is a great show, in which you can really understand the atmosphere of sea battles with pirate yachts and you can have a good meal and drinks on the galley "The Jolly Roger".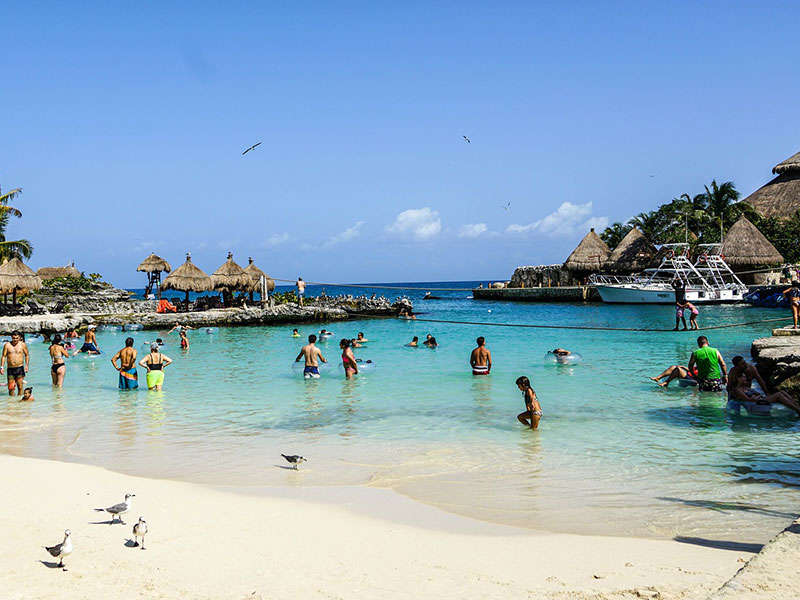 Shopping and other entertainment
What to do in Mexico when you've got tired of too many sports and activities? It's worth looking for easier programs, e.g. a romantic walk on the famous Malecon. This is the famous shopping street of Puerto Vallarta's inner city that is paved by sculptures. You can find everything here, enjoying local gastronomy, getting an image of a real Mexican atmosphere and wonderful shopping options. If you don't find something here, don't worry, but go to the famous flea market of the town, Mercado Municipal Río Cuale. You can find it close to the inner city, on the bank of the river Cuále. There is an island of the same name on the river, it is also worth visiting. There are museums, cultural centres, and many wonderful restaurants here, as well as a variety of shops and street vendors.
If you want souvenirs and folk art items, go to Todos Santos too, which is a small town in state Baja California Sur állam. There are many art galleries and gift shops here, but the town is also famous for its fantastic hotels.
If all you want is watching the sunset with a good cocktail or a Mexican beer in your hand, it will be easy for you. Mexico is a huge country with a coast that is more than 9, 200 km long. Mexico has many beaches including several coast sections that are part of the UNESCO World Heritage list. If you want to learn more about the country's fabulous beaches, read the related article here. You will be guided from Acapulco through Cancún to Tulum. Read about popular beaches or get advice on your destination if you look for calm places. Read more if you plan sailing in Mexico or Mexico yacht charter.